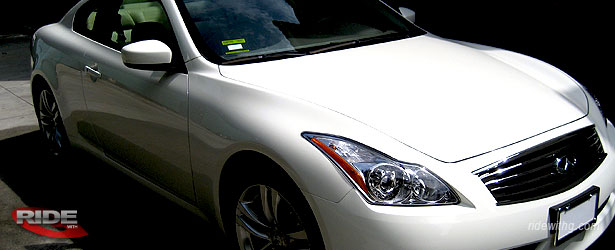 Name: Mrs G
Location: California
What He's Got: Ivory 2008 Infiniti G37 Coupe Base
What It Cost: $1300 drive-off, $424 a month with 9.75% CA sales tax.
My Take: Problably one of the best leases in the Spring/Summer of 2008. I did what I could and ended up about $30 bucks over invoice when most people were going a few hundred over.
Want your ride featured on RIDE with G? Send your pics over to thewall(at)ridewithg.com