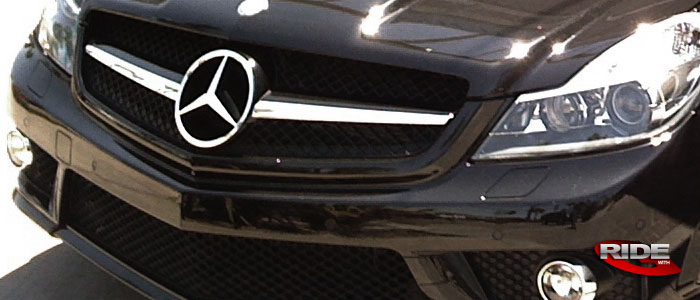 If you are a RIDE with G regular, you have probably heard me talk about "lease-to-buy" numerous times, specially when it comes to Mercedes-Benz models. The whole concept of "lease-to-buy" refers to the idea of leasing with the intention of purchasing the car at lease-end. It is a very good way of getting into a nice ride with little or no money down and save some money should you decide to buyout the car. In this post, I will examine some key aspects of "lease-to-buy" and how it can save you some money compared to other leases and traditional financing.
When you lease a car, you normally want a high residual value and a low money factor since this combination yields the lowest monthly payments. This is because when your depreciation and money factor are low, your payments stay low. In a "lease-to-buy" scenario, you want the majority of your payments to go towards the depreciation of the lease loan so the payoff price at the end of your lease is lower. The best way to accomplish this is to find a car with a low residual value and a low money factor. This will ensure that the bulk of your monthly payments go towards the car, instead of the financing charge.
For the sake of comparison, lets take the CLK350 coupe vs the BMW 528xi Sedan. I know they are different classes of cars, but this is purely a numbers comparison, so bear with me.
2009 Mercedes CLK350 Coupe
36-month | 15k miles | residual 44% | .00008 base money factor (0.192% APR)
MSRP $48,975
Invoice $45,608
Monthly $668 (depreciation) + $5 (finance charge) = $673 + tax
Payoff $21,549 + tax
2009 BMW 528xi Sedan
36-month | 15k miles | residual 58% | .00175 base money factor (4.2% APR)
MSRP $48,925
Invoice $45,075
Monthly $463 (depreciation) + $128 (finance charge) = $592 + tax
Payoff $28,376 + tax
At first glance, you will notice the higher payments on the CLK350, don't panic. It ends up being about $81 more per month on the CLK, which boils down to about $2,916 over the course of three years. Not bad considering the difference between the BMW and MB's payoff is about $6,827 ($28376-$21549). That's a savings of about $3,911, should you decide to buy the CLK instead of the 528xi at lease-end. As you can see, certain cars should never be bought at the end of a lease, specifically those with high money factors and high residual values. Now, if you plan to lease forever, then the BMW is clearly the better choice due to the lower monthly payments.
Here are a few things to look out for before you decide whether you want to "lease-to-buy":
Make sure the money factor is much lower than the best purchase financing rate that's available. You can find out what APR your money factor is by multiplying the money factor by 2400.
At lease-end, you will need to either pay the entire payoff balance upfront OR secure a low rate for the remainder of your loan to keep some of those savings. Keep in mind that your car would be considered "used", which means low rates on loans may be a bit tough to get. The upside to this is that you aren't taking out a loan on a $48,000 car.
Lastly, some cars are being heavily discounted from month-to-month, such as the CLK in April 2009. The monthly payments may very well be less than the $673 + tax that I estimated depending on how much you can lower your gross cap cost. The bottom line is this, you can save money even if you decide to buyout your car at lease end, you just need to know what to look for and plan ahead.