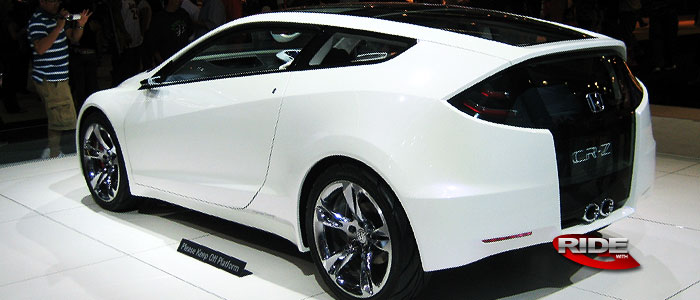 Website Related Changes
If you are a "long-timer", you will probably notice some changes to the website. Unfortunately, I didn't have much of a choice due to a little "blunder" I did last week so I hope you like it because it's here to stay. About a week ago, I bravely decided to "upgrade" WordPress (the software that runs this blog) to their latest 3.0.1 version. Probably the dumbest thing to do when you don't have a test site to toy around with and yes, I should have known better. Anyway, long story short, the old layout caused some problems, some stuff disappeared and I was left with little choice but to upgrade the look and feel of the site. I personally like it a little bit better because it's easier to work with, but that's just me.
Blog and Forum Users Unite!
In the coming weeks, I will be playing around with ways to unify the forum with the blog accounts, making the transition between the two more seamless and less of a drag. During the implementation, access to the website could be affected, but I hope to make the transition smoother so you won't notice.
Lease Rates and Such
Starting next month, I would love to get some help from folks who talk to dealers and can get their hands on some lease rates. I will of course, continue to do what I do, but I would love to have some folks share their research as well. This will be beneficial to the community and provide added info for those seeking assistance with their lease.
If you are a dealer or have dealer connections, please see if you can share lease rates with me. I'd be more than happy to provide advertising and referrals to dealers who are willing to share. You can email me for more information.
What's Up 328
BMW lowered the MF of the 328 sedans so much this month that the 328i and 328ix have become really hot right now. It is a fine car, but I'd much rather have a G37. Then again, that could easily change if gas prices start shooting up to the $4 range. Still, I wouldn't really sleep on this if you've been in the market for one because they are looking mighty attractive right now. We have had quite a few people inquiring or leasing the 328 this month (just look at the BMW Lease Rates post), it's crazy!
Lease Calculator
I'm sure some of you have already noticed that I've taken down the EXCEL file and replaced it with a link to a shared file on Google Docs. Please use caution when editing the file and try not to modify the formula. I am in the process of creating version 3.0 of the calculator, which will be simplified and will sport a new "rating" system to help you with your leasing decisions. I hope to have that in place by the beginning of September.
Upcoming
I'm quite eager to see the new Honda CR-Z (pictured) that its set to debut for the coming model year. It looks like a fun, sporty, compact and gas-sipping ride with lots modding potential. I would love to pick one up as my daily driver, but I don't think my life has any room for another coupe (more on that later).
On a totally separate note, I will be heading off to Vegas next month to play a hoops tournament. You will probably see a Tweet on that when it happens which means that I won't be available for questions until I get back.