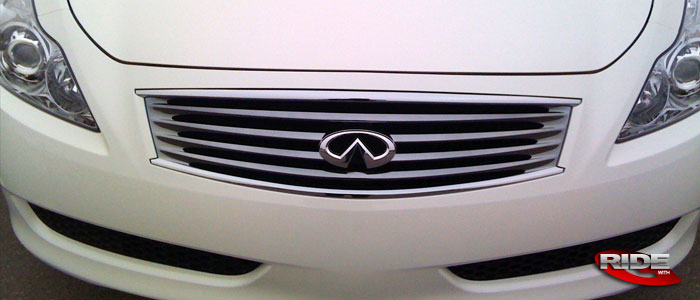 I know I am jumping the gun by doing a write-up about my "next ride" considering I have another 10 months left on my lease. However, my wife has began dropping hints about what my next ride should be. "Something practical, something bigger…something that will keep your paws off my Jetta" she says.  Sadly, it looks like my G37 has become rather impractical and the wife has finally put me on notice.
I can't say I blame her because in recent months, her car has become the designated "airport shuttle". If that wasn't bad enough, we have also been using her car to haul some furniture from Office Depot and weekly trips to Costco. Unfortunately, it seems that life has finally caught up with me and I can no longer ignore the other "needs" in life.
So now I am faced with a dilemma….what exactly can I get that will fulfill the following requirements…
seating for at least five people
practical cargo space
above average performance
similar or better MPG than the 18/24 I am getting now
costs no more than what I currently pay ($1300/$424 per month), preferably, less!
After careful consideration over the past month, I've come up with a general "Wish List" of potential cars/SUVs that may satisfy my needs.
The Large SUV Group
Honda Pilot
Mazda CX-9
Chevy Traverse
Toyota Highlander
Ford Explorer
The Compact SUV Group
Toyota RAV4
Ford Edge
Infiniti EX35
VW Tiguan
Acura RDX
The Wagon Group
Audi A3
VW Jetta Sportwagen
VW Golf TDI
VW GTI
Subaru Outback
The Sedan Group
Acura TSX
Acura TL
Hyundai Sonata
Infiniti G37
Nissan Maxima
For the next few months, I will take the time to do some test drives in order to narrow down the list some more. Keeping in mind the requirements listed above, I would love to hear your opinions and any recommendations you may have.