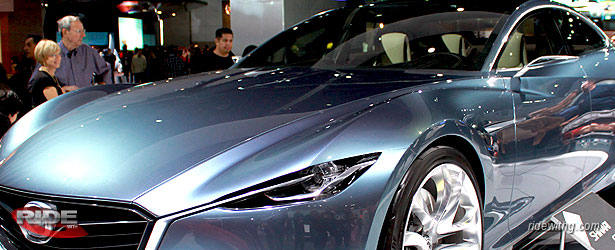 My Take: I think Mazda's leases are not bad this month. Not only is the residual value decent, the money factor is quite reasonable right now as well. This is a solid alternative to the Sonata Turbo, Honda Accord V6 or the Camry V6. It's also got that "Zoom-Zoom" they like to market. I have leased/owned two Mazdas and I haven't had too many problems with them if you care for them properly. They are driver-oriented vehicles with BMW-esque handling which should appeal to enthusiasts in need of extra passenger room.
Here's a sample calculation based on Southern California pricing…
Mazda6 GT V6
MSRP $30115
Sale $25843 (according to TrueCar)
Monthly $307 + tax, with inception due at signing (about $1300).
With $0 due at signing, you might be looking at $345 +tax per month. Not bad for the top of the line Mazda6.
For a Dealer Quotes, Click Here.
---
2011 Mazda6 i Sport
36-month | 15k miles | residual 60% | .00079 base money factor
2011 Mazda6 s Touring
36-month | 15k miles | residual 57% | .00079 base money factor
2011 Mazda6 s Grand Touring
36-month | 15k miles | residual 53% | .00079 base money factor
2011 CX9 Touring AWD
36-month | 15k miles | residual 55% | .00077 base money factor