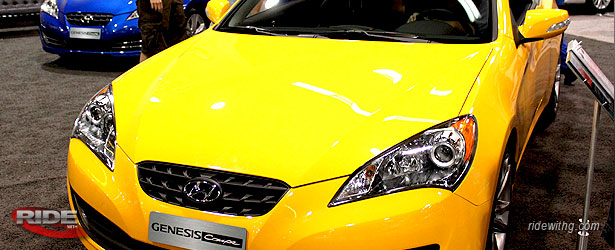 I'm quite happy that Hyundai has actually been provided some great lease rates over the past year. I think its a smart move on their part since leasing is probably one of the quickest ways to get their cars out there on the road and get some of that coveted US market share. Over the nearly three years that I have been maintaining this blog, I have seen Hyundai go from a brand that folks didn't trust (I'm was one of them) to a brand that people are actually looking to lease (I'm one of them as well). Quite the turn around if you ask me. There isn't anything here I wouldn't lease, so if you don't mind getting into a Hyundai, any one of them will do. One thing that is disappointing is that according to TrueCar, sale prices have gone up about 3% lately. I was seeing 10% off MSRP in Nov/Dec. Now is around 6%-7%.


Here is a sample calculation based on TrueCar's Southern California sale price and do not include local taxes. Please note that your dealer calculations may vary due to local fees/taxes.
2011 Sonata SE Turbo
MSRP – $24,865
Sale Price – $23,433
Monthly – $262+ tax
RWG Rating – 93.09
For Dealer Quotes, Click Here.


2011 Genesis Coupe 2.0T Base
36-month | 15k miles | residual 58% | .00167 base money factor
2011 Genesis Coupe 2.0T Premium
36-month | 15k miles | residual 57% | .00167 base money factor
2011 Genesis Sedan 3.8
36-month | 15k miles | residual 52% | .00061 base money factor
2011 Genesis Sedan 4.6
36-month | 15k miles | residual 52% | .00075 base money factor
2011 Sonata SE
36-month | 15k miles | residual 55% | .00031 base money factor
2011 Sonata SE Turbo
36-month | 15k miles | residual 58% | .00031 base money factor
2011 Sonata Limited Turbo
36-month | 15k miles | residual 55% | .00031 base money factor