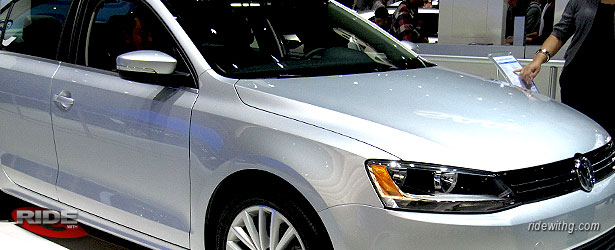 To close out the month, here the VW lease rates I managed to find. The Jetta, Tiguan and the CC look like the only two models getting some sort of lease support here. The GTI doesn't look great, but its not terrible by GTI standards. I would like to see the MF come down more though, down to 0.00031 preferably. Ah, wishful thinking…


Here is a sample calculation based on TrueCar's Southern California sale price and do not include local taxes. Please note that your dealer calculations may vary due to local fees/taxes.
2011 GTI 4-door Sunroof, NAV
MSRP – $29,670
Sale Price – $27,214
Monthly – $345+ tax
RWG Rating – 86.7
For Dealer Quotes, Click Here.


2011 GTI 2-door
36-month | 15k miles | residual 55% | .00081 base money factor
2011 GTI 2-door Sunroof, NAV
36-month | 15k miles | residual 53% | .00081 base money factor
2011 GTI 4-door Sunroof, NAV
24-month | 15k miles | residual 61% | .00081 base money factor
36-month | 15k miles | residual 54% | .00081 base money factor
2011 Tiguan S FWD
36-month | 15k miles | residual 54% | .00060 base money factor
2011 Tiguan SE FWD
24-month | 15k miles | residual 57% | .00040 base money factor
36-month | 15k miles | residual 50% | .00040 base money factor
2011 Tiguan SE AWD
36-month | 15k miles | residual 51% | .00041 base money factor
2011 Tiguan SE Sunroof NAV
36-month | 15k miles | residual 51% | .00034 base money factor
2011 Tiguan SE AWD Sunroof NAV
36-month | 15k miles | residual 51% | .00034 base money factor
2011 Touareg TDI Luxury
36-month | 15k miles | residual 50% | .00174 base money factor
2011 CC R-Line
36-month | 15k miles | residual 50% | .00049 base money factor
2011 CC Luxury
36-month | 15k miles | residual 50% | .00097 base money factor
2011 CC Luxury Plus
36-month | 15k miles | residual 49% | .00066 base money factor
2011 Jetta Sedan SE
36-month | 15k miles | residual 55% | .00058 base money factor
2011 Jetta Sportwagen SE
36-month | 15k miles | residual 48% | .00022 base money factor
2011 Jetta Sportwagen TDI
36-month | 15k miles | residual 52% | .00179 base money factor
2011 Jetta Sedan TDI
24-month | 15k miles | residual 64% | .00179 base money factor
36-month | 15k miles | residual 57% | .00179 base money factor