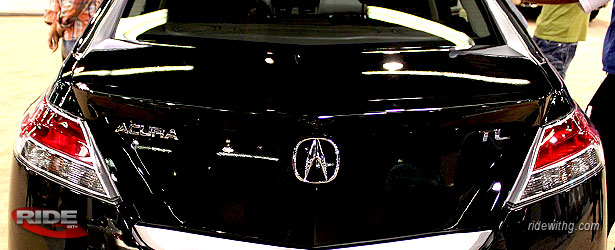 My apologies for lagging behind on the posts recently. I came down with a bad cold this past weekend so I'm still in recovery mode. I'll try to get lease rates up ASAP since this is a short month. By the way, I would like to remind you that what you see posted is what I got, so if you are looking for other trims that aren't listed, you probably should consult with your dealer.
Acura rates are pretty much the same as last month. If you are seeing different numbers posted, you probably are in the region where Acura uses a different money factor. I don't know the exact breakdown of the regions, but I hear folks near the Great Lakes have a higher money factor than those living in the West/East Coasts. Please note that the money factor is based on your billing address, so buying a car out of state will not help you get a lower money factor.
In any case, I am still liking the TL this month, slightly more due to a higher sale price, but still a decent deal. There may be some lease support on remaining 2010 models, so be sure to inquire about those. Please note that once 2011s roll out, I don't generally find 2010 numbers, so the only source to find that would be your local dealer.


Here is a sample calculation based on TrueCar's Southern California sale price and do not include local taxes. Please note that your dealer calculations may vary due to local fees/taxes.
2011 ACURA TL BASE
MSRP – $36,165
Sale Price – $32,816
Monthly – $391+ tax
RWG Rating – 91.4
For Dealer Quotes, Click Here.



2011 ACURA MDX BASE
36-month | 15k miles | residual 57% | .00145 base money factor
2011 ACURA RDX AWD BASE
36-month | 15k miles | residual 55% | .00118 base money factor
2011 ACURA RL BASE
36-month | 15k miles | residual 53% | .00090 base money factor
2011 ACURA TL BASE
36-month | 15k miles | residual 58% | .00116 base money factor
2011 ACURA TL SH-AWD BASE
36-month | 15k miles | residual 56% | .00116 base money factor
2011 ACURA TSX 4DR SEDAN AT BASE
36-month | 15k miles | residual 61% | .00140 base money factor
2011 ACURA ZDX BASE
36-month | 15k miles | residual 58% | .00099 base money factor