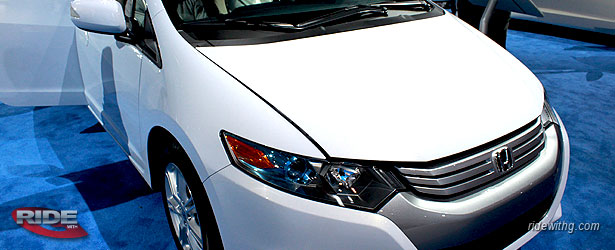 Not too much to say here. Lease rates for Hondas remain unchanged from January.  So Cal sale prices have gone up a bit, but nothing too significant that would make it a bad deal. The Civic, Accord, CR-V and CrossTour remain  strong leases this month. The Odyssey isn't half bad, but I think the MF is a tad high in my opinion. Expect rates to change next month.


Here is a sample calculation based on TrueCar's Southern California sale price and do not include local taxes. Please note that your dealer calculations may vary due to local fees/taxes.
2011 Honda Civic Sedan LX AT
MSRP – $19,305
Sale Price – $16,029
Monthly – $149 + tax
RWG Rating – 116.9
For Dealer Quotes, Click Here.



2011 HONDA ACCORD COUPE LX-S AT
36-month | 15k miles | residual 55% | .00123 base money factor
2011 HONDA ACCORD CROSSTOUR 2WD EX
36-month | 15k miles | residual 59% | .00123 base money factor
2011 HONDA ACCORD CROSSTOUR 4WD EX-L
36-month | 15k miles | residual 57% | .00123 base money factor
2011 HONDA ACCORD SEDAN LX AT
36-month | 15k miles | residual 57% | .00123 base money factor
2011 HONDA ACCORD SEDAN EX AT
36-month | 15k miles | residual 57% | .00068 base money factor
2011 HONDA CIVIC COUPE LX AT
36-month | 15k miles | residual 57% | .00076 base money factor
2011 HONDA CIVIC SEDAN LX AT
36-month | 15k miles | residual 59% | .00076 base money factor
2011 HONDA CR-V 4WD LX AT
36-month | 15k miles | residual 61% | .00071 base money factor
2011 HONDA CR-Z HATCHBACK AT
36-month | 15k miles | residual 65% | .00200 base money factor
2011 HONDA ELEMENT 4WD LX AT
36-month | 15k miles | residual 59% | .00200 base money factor
2011 HONDA FIT HATCHBACK AT
36-month | 15k miles | residual 61% | .00200 base money factor
2011 HONDA ODYSSEY LX AT
36-month | 15k miles | residual 64% | .00190 base money factor
2011 HONDA PILOT 4WD LX
36-month | 15k miles | residual 56% | .00145 base money factor
2011 HONDA RIDGELINE CREW CAB RT
36-month | 15k miles | residual 56% | .00200 base money factor