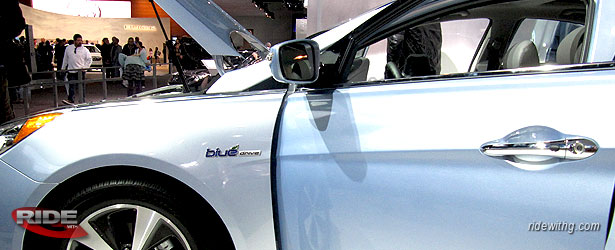 Elantra lease rates added!
Word is that Hyundai kept their lease program the same for February. So you get another do-over in case you missed out last month. The Sonata is a very good deal right now. In some markets, you can get upwards of 10% off MSRP. I'm showing about 6% on the Sonata SE Turbo in my neck of the woods (7% on the Limited Turbo). Out East last month, Joe02 managed to get a better discount on the Limited Turbo. Lucky!


Here is a sample calculation based on TrueCar's Southern California sale price and do not include local taxes. Please note that your dealer calculations may vary due to local fees/taxes.
2011 Sonata SE Turbo
MSRP – $25,095
Sale Price – $23,652
Monthly – $264+ tax
RWG Rating – 93.1
For Dealer Quotes, Click Here.


2011 Genesis Coupe 2.0T Base
36-month | 15k miles | residual 58% | .00167 base money factor
2011 Genesis Coupe 2.0T Premium
36-month | 15k miles | residual 57% | .00167 base money factor
2011 Genesis Sedan 3.8
36-month | 15k miles | residual 52% | .00061 base money factor
2011 Genesis Sedan 4.6
36-month | 15k miles | residual 52% | .00075 base money factor
2011 Sonata SE
36-month | 15k miles | residual 55% | .00031 base money factor
2011 Sonata SE Turbo
36-month | 15k miles | residual 58% | .00031 base money factor
2011 Sonata Limited Turbo
36-month | 15k miles | residual 55% | .00031 base money factor
2011 Elantra GLS
24-month | 15k miles | residual 64% | .00077 base money factor
2011 Elantra Limited
24-month | 15k miles | residual 60% | .00106 base money factor