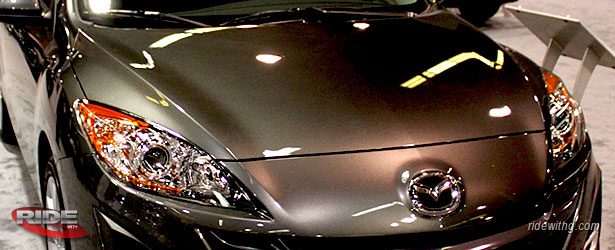 Wow, check out the Mazda3 s Hatchback Sport! Insane residual, low money factor. Lots of zoom-zoom for very little cash! I smell a new king of the Round-Up! If you go with a 12,000 mile lease, the numbers get even more interesting. 12k is recommended since Mazda's bumper-to-bumper warranty is only 36/36k miles. I leased one back in 2004 for 48 months, which was a bad idea. I was quite fortunate since I didn't have any problems that required major repairs, but I wouldn't recommend anyone doing that. The CX9 should get an honorable mention in the Round-Up this month as well since it's a good deal as well.


Here is a sample calculation based on TrueCar's Southern California sale price and do not include local taxes. Please note that your dealer calculations may vary due to local fees/taxes.
2011 Mazda3 s HB Sport
MSRP – $21,640
Sale Price – $18,715
Monthly – $172+ tax
RWG Rating – 114.5
2011 CX-9 Touring AWD
MSRP – $33,240
Sale Price – $29,493
Monthly – $363+ tax
RWG Rating – 90.7
For Dealer Quotes, Click Here.


2011 CX-9 Touring AWD
36-month | 15k miles | residual 54% | .00090 base money factor
2011 CX-9 Grand Touring AWD
36-month | 15k miles | residual 53% | .00090 base money factor
2011 Mazda6 i Grand Touring
36-month | 15k miles | residual 54% | .00084 base money factor
2011 Mazda3 s HB Sport
36-month | 15k miles | residual 62% | .00079 base money factor
2011 Mazda3 s HB Touring
36-month | 15k miles | residual 59% | .00079 base money factor
2011 Mazda3 i Touring
36-month | 15k miles | residual 59% | .00102 base money factor