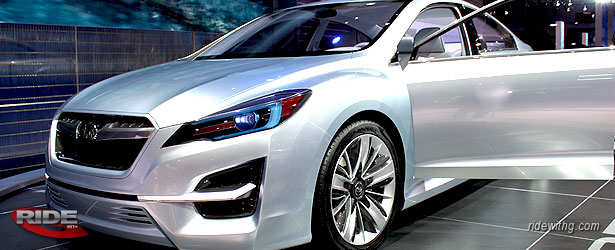 I was hoping the Forester XT Touring would have better numbers, but unfortunately, the high residual seems to be killing the deal right now. I don't the 2.5X is going to do better, so I don't recommend either of those this month. The 2.5i Impreza probably won't be grazing my Round-Up this month either.
Alternatively, the Legacy 3.6R Premium looks good, chiming in at a reasonable 90.5 RWG rating and about $293 per month before taxes (inception fees due at signing).


Here is a sample calculation based on TrueCar's Southern California sale price and do not include local taxes. Please note that your dealer calculations may vary due to local fees/taxes.
2011 Subaru Forester 2.5XT Touring
MSRP – $30,270
Sale Price – $28,531
Monthly – $381+ tax
RWG Rating – 82.2
2011 Subaru Impreza 2.5i Premium
MSRP – $20,220
Sale Price – $19,223
Monthly – $231+ tax
RWG Rating – 87.8
2011 Subaru Legacy 3.6R Premium
MSRP – $26,720
Sale Price – $24,921
Monthly – $293+ tax
RWG Rating – 90.5
For Dealer Quotes, Click Here.


2011 Subaru Forester 2.5X
36-month | 15k miles | residual 59% | .00195 base money factor
2011 Subaru Forester 2.5XT Touring
36-month | 15k miles | residual 60% | .00200 base money factor
2011 Subaru Impreza 2.5i Premium
36-month | 15k miles | residual 60% | .00110 base money factor
2011 Subaru Impreza WRX Limited
36-month | 15k miles | residual 57% | .00230 base money factor
2011 Subaru Legacy 2.5 Limited
36-month | 15k miles | residual 58% | .00115 base money factor
2011 Subaru Legacy 3.6R
36-month | 15k miles | residual 61% | .00130 base money factor
2011 Subaru Legacy 3.6R Premium
36-month | 15k miles | residual 61% | .00130 base money factor
2011 Subaru Legacy 3.6R Limited
36-month | 15k miles | residual 59% | .00135 base money factor