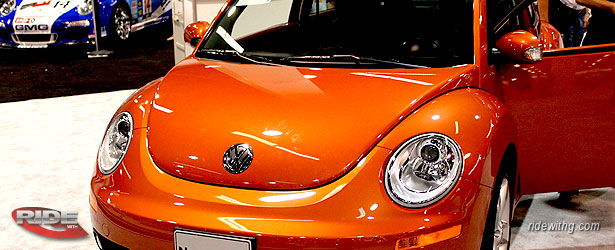 It doesn't look like VW rates have changed much since January. Here are is partial list of rates I got for this month. If you are looking for other models, you may be able to use last month's numbers for reference. VW rates in general, aren't the best, so you will need to shop around for a good sale price in order to compensate for the relatively "average" lease rates. Take the CC for example (shown below), the residual is a bit low, but they have a nice MF plus an excellent selling price around my area. This results in a pretty decent deal for a pretty sweet ride.
Another thing worth noting is that if you plan to BUY your lease at the end, you want to get into a model with a low residual and a low money factor. This will ensure that you have a relatively low pay-off amount at the lease-end (see Toureg VR6 numbers).


Here is a sample calculation based on TrueCar's Southern California sale price and do not include local taxes. Please note that your dealer calculations may vary due to local fees/taxes.
2011 VOLKSWAGEN CC SPORT AT
MSRP – $30,120
Sale Price – $26,169
Monthly – $320+ tax
RWG Rating – 92.4
For Dealer Quotes, Click Here.



2011 VOLKSWAGEN CC SPORT AT
36 month | 15k miles | residual 51% | .00049 base money factor
2011 VOLKSWAGEN GOLF 2DR HATCHBACK AT
36 month | 15k miles | residual 51% | .00078 base money factor
2011 VOLKSWAGEN GTI 2DR HATCHBACK AT
36 month | 15k miles | residual 55% | .00081 base money factor
2011 VOLKSWAGEN JETTA SEDAN S AT
36 month | 15k miles | residual 57% | .00112 base money factor
2011 VOLKSWAGEN JETTA WAGON S AT
36 month | 15k miles | residual 51% | .00076 base money factor
2011 VOLKSWAGEN ROUTAN S
36 month | 15k miles | residual 47% | .00061 base money factor
2011 VOLKSWAGEN TIGUAN S 4MOTION
36 month | 15k miles | residual 55% | .00063 base money factor
2011 VOLKSWAGEN TOUAREG VR6 SPORT
36 month | 15k miles | residual 47% | .00018 base money factor