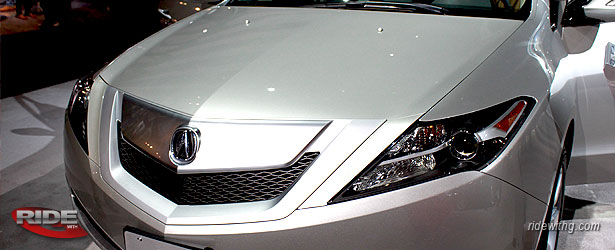 I have no idea what Acura is doing this month. With a drop in residual pretty much across the board (except for the MDX, which remains a mediocre lease this month), you would except Acura to drop the Money Factor to keep payments around the same as last month, right? Well, they do, but not for the RDX. Ironically, they decided to jack up the money factor instead. What the heck, right? Luckily, not all is lost. The TL lease looks improved, so at least we have that. The TSX doesn't look half bad, but I would wait another month to see if it's RWG rating breaks the 90+ range.


Here is a sample calculation based on TrueCar's Southern California sale price and do not include local taxes. Please note that your dealer calculations may vary due to local fees/taxes.
2011 ACURA TL BASE
MSRP – $36,165
Sale Price – $32,316
Monthly – $378+ tax
RWG Rating – 93.5
2011 ACURA TSX BASE
MSRP – $30,470
Sale Price – $28,344
Monthly – $340+ tax
RWG Rating – 89.5
For Dealer Quotes, Click Here.



2011 ACURA MDX BASE
36 month | 15k miles | residual 57% | .00145 base money factor
2011 ACURA RDX AWD BASE
36 month | 15k miles | residual 55% | .00159 base money factor
2011 ACURA RL BASE
36 month | 15k miles | residual 52% | .00072 base money factor
2011 ACURA TL BASE
36 month | 15k miles | residual 57% | .00101 base money factor
2011 ACURA TL SH-AWD BASE
36 month | 15k miles | residual 55% | .00101 base money factor
2011 ACURA TSX 4DR SEDAN AT BASE
36 month | 15k miles | residual 60% | .00129 base money factor
2011 ACURA ZDX BASE
36 month | 15k miles | residual 57% | .00120 base money factor