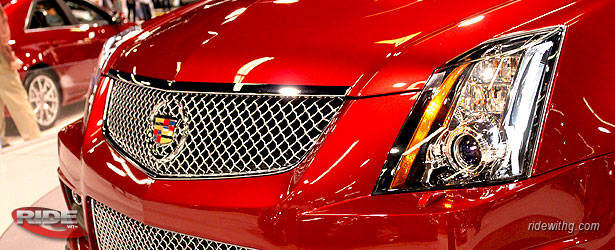 Not much to say here. The low residual value doesn't really make this a great lease despite having very little in terms of "rent charge". The problem here is the discount. In So Cal, it's about 5% off MSRP according the TrueCar.com. This isn't a lot considering the cost of this vehicle. Then again, this a limited production model, so you probably will be hard pressed to find it of dirt cheap (unless it goes on clearance). If you wanted to do the whole "Lease-to-Buy", this wouldn't be too bad since the lowest APR available is about 1.9% for only
There is some lease cash to be had (i.e. CTS-V gets $2,350) so be sure to ask your dealer.


Here is a sample calculation based on TrueCar's Southern California sale price and do not include local taxes. Please note that your dealer calculations may vary due to local fees/taxes.
2011 Cadillac CTS-V Coupe
MSRP – $65,335
Sale Price – $59,652 (with $2350 lease cash)
Monthly – $790+ tax
RWG Rating – 80.6
For Dealer Quotes, Click Here.


2011 Cadillac CTS-V Coupe
36-month | 15k miles | residual 49% | .00024 base money factor
2011 Cadillac CTS Coupe Premium RWD
36-month | 15k miles | residual 47% | .00024 base money factor