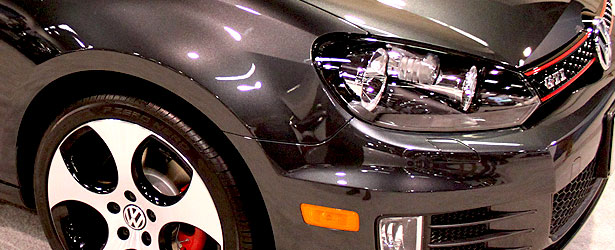 UPDATE! Added more VW numbers since I am currently looking at the Golf/Jetta TDIs and the 4DR GTIs. Wow TDIs are NOT lease-friendly AT ALL! I did a quick number crunch based on TrueCar sales data and it's EXPENSIVE! Totally not recommended right now. The 4DR GTI with Sunroof isn't too bad since it's only a 1% drop in residual compared to the non-sunroof model. However, It's within a $10 payment difference between a Premium A3. Ahhh decisions, decisions…
Numbers are pretty much the same as last month. A few 2012 models have arrived (CC, EOS) and their rates look pretty good. I don't recommend leasing them yet because 2011 models are probably getting bigger discounts. Good enough to even offset the better 2012 model's lease rates.


Here is a sample calculation based on TrueCar's Southern California sale price and do not include local taxes. Please note that your dealer calculations may vary due to local fees/taxes.
2011 VOLKSWAGEN GTI 2DR HATCHBACK AT
MSRP – $25,555
Sale Price – $23,273
Monthly – $287+ tax
RWG Rating – 89.1
For Dealer Quotes, CLICK HERE.



2012 VOLKSWAGEN CC SPORT AT
36month | 15k miles | residual 53% | .00047 base money factor
2012 VOLKSWAGEN EOS KOMFORT AT
36month | 15k miles | residual 54% | .00083 base money factor
2011 VOLKSWAGEN GOLF 2DR HATCHBACK AT
36month | 15k miles | residual 50% | .00084 base money factor
2011 VOLKSWAGEN GTI 2DR HATCHBACK AT
36month | 15k miles | residual 54% | .00063 base money factor
2011 VOLKSWAGEN JETTA SEDAN S AT
36month | 15k miles | residual 56% | .00181 base money factor
2011 VOLKSWAGEN JETTA WAGON S AT
36month | 15k miles | residual 50% | .00073 base money factor
2011 VOLKSWAGEN ROUTAN S
36month | 15k miles | residual 45% | .00010 base money factor
2011 VOLKSWAGEN TIGUAN S 4MOTION
36month | 15k miles | residual 54% | .00062 base money factor
2011 VOLKSWAGEN TOUAREG VR6 SPORT
36month | 15k miles | residual 46% | .00052 base money factor
2011 VOLKSWAGEN GTI 4DR HATCHBACK AT
36month | 15k miles | residual 54% | .00063 base money factor
2011 VOLKSWAGEN GTI 4DR HATCHBACK AT w/ SNRF
36month | 15k miles | residual 53% | .00063 base money factor
2011 VOLKSWAGEN GOLF 4DR HATCHBACK AT
36month | 15k miles | residual 52% | .00100 base money factor
2011 VOLKSWAGEN GOLF TDI 4DR HATCHBACK AT
36month | 15k miles | residual 50% | .00181 base money factor
2011 VOLKSWAGEN JETTA SEDAN TDI AT
36month | 15k miles | residual 56% | .00181 base money factor
2011 VOLKSWAGEN JETTA WAGON TDI AT
36month | 15k miles | residual 51% | .00181 base money factor