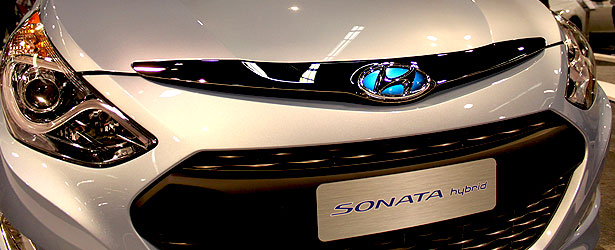 UPDATE: Added the Sonata SE & Limited Turbo rates. The residual dropped 1% but the MF remain the same as last month. The bad news is that the Sonata selling price seems to have gone up about $500 more this month compared to last month. Seems demand is going up. Its still early in the month though, so the prices to drop at the end of April.
Hyundai seems to have updated their residuals for April. Apparently, people like their cars, so the banks seems to think their resale value will improve (hence the slightly higher residuals). It's kind of tough to argue against that logic since folks seem to be embracing Hyundai cars more and more each day (I'm one of them). Keep in mind this is only a partial list which will be updated as more lease rates become available. One car to take note of is the new Elantra. The bank has given it a VERY high residual (probably due to it's gas sipping ways), but the sale prices are still relatively high (TrueCar indicates only about 2% off MSRP in SoCal region). Nevertheless, it is still a VERY good deal due to the low MF.


Here is a sample calculation based on TrueCar's Southern California sale price and do not include local taxes. Please note that your dealer calculations may vary due to local fees/taxes.
2011 Elantra GLS
MSRP – $17,945
Sale Price – $17,558
Monthly – $181+ tax
RWG Rating – 96.0
For Dealer Quotes, CLICK HERE.
.


NOTE: Hyundai residuals increase 1% from 15k to 12k and 2% from 15k to 10k.
2011 Genesis Coupe 2.0 Base AT
36-month | 15k miles | residual 59% | .00184 base money factor
2011 Genesis Coupe 3.8 Grand Touring
36-month | 15k miles | residual 59% | .00187 base money factor
2011 Genesis Sedan 3.8L
36-month | 15k miles | residual 54% | .00038 base money factor
2011 Genesis Sedan 4.6
36-month | 15k miles | residual 53% | .00058 base money factor
2011 Sonata SE
36-month | 15k miles | residual 56% | .00056 base money factor
2011 Sonata SE Turbo
36-month | 15k miles | residual 57% | .00056 base money factor
2011 Sonata Limited Turbo
36-month | 15k miles | residual 55% | .00056 base money factor
2011 Tucson GLS AWD
36-month | 15k miles | residual 56% | .00156 base money factor
2011 Elantra GLS
36-month | 15k miles | residual 66% | .00076 base money factor