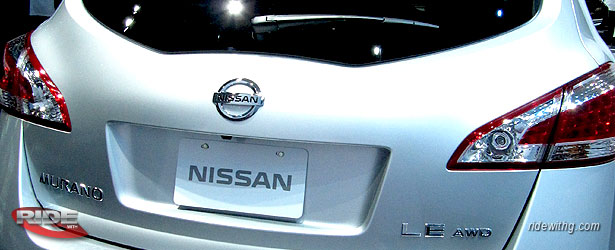 Nissan lease rates got a little bit worse than last month. The residual stayed similar to March, but the money factors went up a bit. This probably has something to do with Japan's earthquare/tsunami/nuclear disaster. There's also a markup of about $550 to the MSRP, so if you are looking for a Nissan right now, expect to pay slightly more than last month.
About rebates…If you see a cash rebate that cannot be combined with special financing, it probably means that it will not apply to leases either. Please speak to your dealer to confirm.
On a separate note, Just to be clear, the photos of cars I post do not represent the lease rates I obtain. I got a complaint last month as to why I have a picture of a GTR and do not have lease rates for them. If you don't see them posted, you probably should contact your local dealer.

Here is a sample calculation based on TrueCar's Southern California sale price and do not include local taxes. Please note that your dealer calculations may vary due to local fees/taxes.
2011 NISSAN ALTIMA SEDAN S CVT
MSRP – $23,190
Sale Price – $20,788 ($1250 rebate not applied)
Monthly – $241+ tax
RWG Rating – 94.0
For Dealer Quotes, CLICK HERE.



2011 NISSAN MAXIMA S
36 month | 15k miles | residual 60% | .00192 base money factor
2011 NISSAN ALTIMA SEDAN S CVT
36 month | 15k miles | residual 58% | .00109 base money factor
2011 NISSAN ALTIMA COUPE S CVT
36 month | 15k miles | residual 56% | .00166 base money factor
2011 NISSAN CUBE 5DR WAGON S CVT
36 month | 15k miles | residual 54% | .00230 base money factor
2011 NISSAN JUKE 2WD S AT
36 month | 15k miles | residual 54% | .00230 base money factor
2011 NISSAN LEAF 4DR HATCHBACK SV
36 month | 15k miles | residual 45% | .00204 base money factor
2011 NISSAN MURANO AWD S
36 month | 15k miles | residual 56% | .00178 base money factor
2011 NISSAN ROGUE AWD S
36 month | 15k miles | residual 62% | .00230 base money factor
2011 NISSAN SENTRA 2.0SR CVT
36 month | 15k miles | residual 60% | .00120 base money factor
2011 NISSAN VERSA 5DR HB S AT
36 month | 15k miles | residual 55% | .00092 base money factor