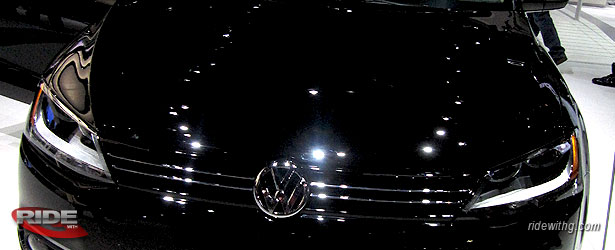 Overall, VW lease rates have gotten worse. Luckily, VW Credit has introduced a couple of 39-month leases that help improve the numbers a little bit. Most of you regulars know I'm not a huge fan of 39-month leases, so I am not going to elaborate. Just know that it works for some but it doesn't work all that well for others (specially for folks that pay yearly registration fees).
Check out my calculations below to get an idea of how the leases look this month…


Here is a sample calculation based on TrueCar's Southern California sale price and do not include local taxes. Please note that your dealer calculations may vary due to local fees/taxes.
2011 VOLKSWAGEN CC SPORT AT (39-month)
MSRP – $29,335
Sale Price – $27,865
Monthly – $337+ tax
RWG Rating – 87.0
2012 VOLKSWAGEN EOS KOMFORT AT
MSRP – $34,765
Sale Price – $33,105
Monthly – $403+ tax
RWG Rating – 87.1


2012 VOLKSWAGEN CC SPORT AT
36 month | 15k miles | residual 52% | .00169 base money factor
39 month | 15k miles | residual 51% | .00016 base money factor
2012 VOLKSWAGEN EOS KOMFORT AT
36 month | 15k miles | residual 53% | .00027 base money factor
2011 VOLKSWAGEN GOLF 2DR HATCHBACK AT
36 month | 15k miles | residual 49% | .00130 base money factor
2011 VOLKSWAGEN GTI 2DR HATCHBACK AT
36 month | 15k miles | residual 53% | .00104 base money factor
2011 VOLKSWAGEN JETTA SEDAN S AT
36 month | 15k miles | residual 54% | .00174 base money factor
39 month | 15k miles | residual 53% | .00093 base money factor
2011 VOLKSWAGEN JETTA WAGON S AT
36 month | 15k miles | residual 49% | .00112 base money factor
2011 VOLKSWAGEN ROUTAN S
36 month | 15k miles | residual 43% | .00006 base money factor
2011 VOLKSWAGEN TIGUAN S 4MOTION
36 month | 15k miles | residual 53% | .00061 base money factor
2011 VOLKSWAGEN TOUAREG VR6 SPORT
36 month | 15k miles | residual 45% | .00088 base money factor