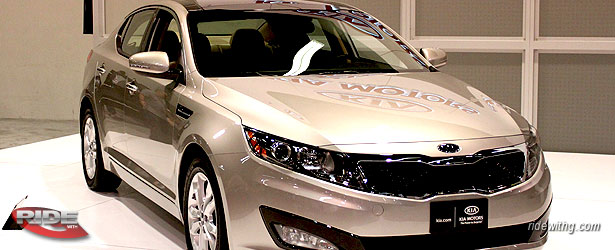 Kia residuals, as expected, aren't very high. However, cash incentives and reasonable money factors make them a decent lease. I personally prefer the Sonata over the Optima due to its more refined cabin. But the exterior styling of the Optima speaks volumes as to how much Kia has progress in the past few years. The lease cash ends 7/5, so if you are looking for a Kia Optima, now isn't a bad time to start shopping.


Here is a sample calculation based on TrueCar's Southern California sale price and do not include local taxes. Please note that your dealer calculations may vary due to local fees/taxes.
2011 Kia Optima EX
MSRP – $23,190
Sale Price – $20,425 ($1500 lease cash applied)
Monthly – $266+ tax
RWG Rating – 87.7
For Dealer Quotes, CLICK HERE.

2011 Kia Optima EX ($1,500 cash incentive)
36-month | 15k miles | residual 50% | .00065 base money factor
2011 Kia Sorento AWD LX I4 ($1,500 cash incentive)
36-month | 15k miles | residual 50% | .00094 base money factor