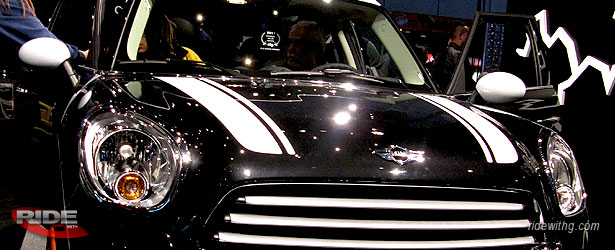 If you were expecting the Countryman to lease well, think again. A base model already starts in the low $300s, so once you add on a few options, expect to pay upwards of 400s. Not sure I would recommend this, specially since the RWG rating is so crummy. I'd give it a pass for now. The Cooper seems much more promising since it has a lower mf and a much higher residual.


Here is a sample calculation based on TrueCar's Southern California sale price and do not include local taxes. Please note that your dealer calculations may vary due to local fees/taxes.
2011 Countryman
MSRP – $22,350
Sale Price – $22,117
Monthly – $319+ tax
RWG Rating – 75.7
For Dealer Quotes, CLICK HERE.

2011 Cooper
36-month | 15k miles | residual 65% | .00170 base money factor
2011 Cooper S
36-month | 15k miles | residual 57% | .00180 base money factor
2011 John Cooper Works
36-month | 15k miles | residual 48% | .00185 base money factor
2011 Countryman
36-month | 15k miles | residual 60% | .00185 base money factor
2011 Countryman S
36-month | 15k miles | residual 58% | .00185 base money factor