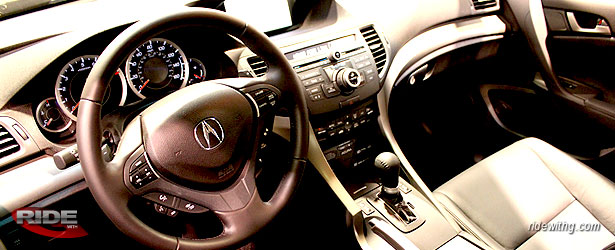 TL and TSX money factors dropped since May. Other than that, everything else stays the same. As good as Acura programs are, I still find it difficult to see how their leases are financially attractive. Money factors were more than likely dropped in response to price hikes due to production shortages. I was really hoping that this year would be the year where we would see great leases like we did three or four years ago. It's not looking like that's going to be the case.


Here is a sample calculation based on TrueCar's Southern California sale price and do not include local taxes. Please note that your dealer calculations may vary due to local fees/taxes.
2011 ACURA MDX BASE
MSRP – $43,440
Sale Price – $40,754
Monthly – $519+ tax
RWG Rating – 85.3
For Dealer Quotes, Click Here.



2011 ACURA MDX BASE
36 month | 15k miles | residual 57% | .00103 base money factor
2011 ACURA RDX AWD BASE
36 month | 15k miles | residual 55% | .00126 base money factor
2011 ACURA RL BASE
36 month | 15k miles | residual 52% | .00190 base money factor
2012 ACURA TL BASE
36 month | 15k miles | residual 62% | .00186 base money factor
2012 ACURA TL SH-AWD BASE
36 month | 15k miles | residual 60% | .00186 base money factor
2011 ACURA TSX 4DR SEDAN AT BASE
36 month | 15k miles | residual 60% | .00151 base money factor
2011 ACURA ZDX BASE
36 month | 15k miles | residual 57% | .00121 base money factor