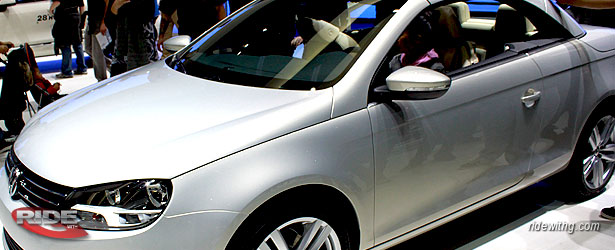 VW numbers are practically the same as May's. VW Credit seems to be providing support on the 39-month leases right now, which I do not recommend for California residents (an other residents who pay yearly dmv registration fees). Our registration fees are high (my 3-year old G37 was $325 and my Sonata was $425), so it doesn't make sense to pay it twice in one year. Plus VW has a $350 disposition fee, so you will get reamed for nearly $600 at lease end. That doesn't include going over your miles, wear-n-tear and tires (should you need it). With that in mind, if a 39-month lease works for you, the CC is a very solid deal at the moment. See calculation below.
For those who are interested, I wanted to share with you my experience dealing with a couple of So Cal VW dealers. During the research process for my last lease, I contacted three dealerships in LA/OC (McKenna, Timmons, Garden Grove) and here are the results:
Garden Grove never called me back.
Timmons called me a few days after I submitted an inventory request (their online inventory was terrible out-of-date). They told me they would get me a "no-haggle" quote on a Tiguan S and never got back to me.
The most interaction I had was with McKenna, which is same dealer my wife leased her Jetta from (although they have since relocated from Norwalk to Cerritos). These are the numbers I got from Luis Romero, the ISM at McKenna (yes, I mention his name on purpose. Think of this as a "bad" review).
For a GTI with Sunroof, they wanted $437 with tax per month and $850 at signing. Jetta TDI, $428 with tax per month and $850 at signing. These were basically off MSRP, with the $850 paying for your inception fees (bank fee rolled into lease). I was a bit pissed off at him for quoting a returning customer MSRP, so I moved on. Fast forward 30 days and I get an email asking if I was still on the market. So I tell him how "insulted" I felt that he would quote a returning customer such as a crappy price and here is his response…
"I apologize if you feel that way, the cars you are looking for are in high demand, and they are specialty items, and we have higher bids on the cars specially the TDI, but ultimately we are a business, and as such we are entitled to try to make a buck or two. I hope you find what you are looking, and what is more important at the price you are looking for. If there is anything I can help you with, please feel free to contact me."
Yes, they are a business, and they are entitled to make money. Just as much as I am entitled to feel slighted and take my business elsewhere. If I get a VW again, I will more than likely use a broker, tired of dealing with local VW dealers.
On the other hand, the Harbor Hyundai was a breeze to deal with. Online inventory was accurate and pricing was below TrueCar right off the bat. Customer service was outstanding for a non-luxury brand. Highly recommend them. If you would like the contact info of the sales guy I dealt with, drop me line below.


Here is a sample calculation based on TrueCar's Southern California sale price and do not include local taxes. Please note that your dealer calculations may vary due to local fees/taxes.
2012 VOLKSWAGEN CC SPORT AT (39-month)
MSRP – $30,435
Sale Price – $28,221
Monthly – $332+ tax
RWG Rating – 90.2
For Dealer Quotes, Click Here.



2012 VOLKSWAGEN CC SPORT AT
36 month | 15k miles | residual 52% | .00169 base money factor
39 month | 15k miles | residual 51% | .00016 base money factor
2012 VOLKSWAGEN EOS KOMFORT AT
36 month | 15k miles | residual 53% | .00027 base money factor
2011 VOLKSWAGEN GOLF 2DR HATCHBACK AT
36 month | 15k miles | residual 49% | .00130 base money factor
2011 VOLKSWAGEN GTI 2DR HATCHBACK AT
36 month | 15k miles | residual 53% | .00104 base money factor
2011 VOLKSWAGEN JETTA SEDAN S AT
36 month | 15k miles | residual 54% | .00174 base money factor
39 month | 15k miles | residual 53% | .00093 base money factor
2011 VOLKSWAGEN JETTA WAGON S AT
36 month | 15k miles | residual 49% | .00112 base money factor
2011 VOLKSWAGEN ROUTAN S
36 month | 15k miles | residual 43% | .00006 base money factor
2011 VOLKSWAGEN TIGUAN S 4MOTION
36 month | 15k miles | residual 53% | .00061 base money factor
2011 VOLKSWAGEN TOUAREG VR6 SPORT
36 month | 15k miles | residual 45% | .00088 base money factor