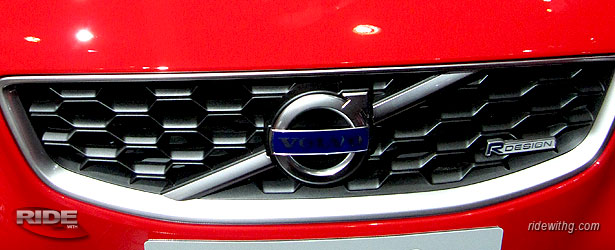 Special thanks to Matt for providing me with such a complete list of Volvo lease rates! I am very thankful for those of you who help me out by sending me lease rates. It really makes my life easier, so I greatly appreciate all the help!
Looking over the numbers, some models look quite promising. The C30 seems okay, the C70 looks pretty good and the S80 shows some promise. SoCal discounts are around 8-9% off MSRP for the C30, 10% for the C70 and about 11% for the S80. Keep in mind that these are for the 2011 models. Since 2012 are out for some of these cars, your choices for a 2011 may be more limited. I am personally digging the C70 because the residual is relatively high (for a Volvo) and the money factor breaks down to only 1.15% in interest. Tack on a big 10% discount and you get a 90+ RWG rating, which is pretty rare for Volvos.
On a different note, the S40 will be pulled from the US market next year. The same goes for the V50. Volvo cites that "Americans haven't learned to love small cars" as the reason for pulling out. I'm thinking it's more like "We simply cannot complete with an inferior product". The entry-level luxury segment is ultra competitive and there are better and cheaper options out there. A loaded S40 with moonroof will run you about $36k MSRP and I'm not even talking R-Design. Can anyone think of better options at this price range? I know I can.


Here is a sample calculation based on TrueCar's Southern California sale price and do not include local taxes. Please note that your dealer calculations may vary due to local fees/taxes.
2011 C70 T-5
MSRP – $40,825
Sale Price – $36,878
Monthly – $440+ tax
RWG Rating – 91.6
For Dealer Quotes, CLICK HERE.


2011 C30 T-5
36-month | 15k miles | residual 54% | .00128 base money factor
48-month | 15k miles | residual 45% | .00168 base money factor
2011 C30 T-5 R-Design
36-month | 15k miles | residual 53% | .00128 base money factor
48-month | 15k miles | residual 45% | .00168 base money factor
2011 C70 T-5
36-month | 15k miles | residual 54% | .00048 base money factor
48-month | 15k miles | residual 45% | .00095 base money factor
2011 S40 T-5
36-month | 15k miles | residual 49% | .00199 base money factor
48-month | 15k miles | residual 42% | .00197 base money factor
2011 S40 T-5 R-Design
36-month | 15k miles | residual 49% | .00198 base money factor
48-month | 15k miles | residual 41% | .00193 base money factor
2011 S60 T-6
36-month | 15k miles | residual 54% | .00139 base money factor
48-month | 15k miles | residual 45% | .00169 base money factor
2012 S60 T-5
36-month | 15k miles | residual 63% | .00183 base money factor
48-month | 15k miles | residual 53% | .00197 base money factor
2012 S60 T-6
36-month | 15k miles | residual 60% | .00183 base money factor
48-month | 15k miles | residual 50% | .00197 base money factor
2011 S80 3.2
36-month | 15k miles | residual 49% | .00004 base money factor
48-month | 15k miles | residual 41% | .00061 base money factor
2011 S80 T-6
36-month | 15k miles | residual 50% | .00034 base money factor
48-month | 15k miles | residual 42% | .00082 base money factor
2011 V50 T-5
36-month | 15k miles | residual 50% | .00199 base money factor
48-month | 15k miles | residual 42% | .00197 base money factor
2011 V50 T-5 R-Design
36-month | 15k miles | residual 48% | .00199 base money factor
48-month | 15k miles | residual 40% | .00197 base money factor
2011 XC-60 T-6 R-design
36-month | 15k miles | residual 50% | .00124 base money factor
48-month | 15k miles | residual 41% | .00145 base money factor
2011 XC-60 T-6
36-month | 15k miles | residual 52% | .00124 base money factor
48-month | 15k miles | residual 43% | .00145 base money factor
2011 XC-60 3.2 AWD R-design
36-month | 15k miles | residual 48% | .00124 base money factor
48-month | 15k miles | residual 40% | .00145 base money factor
2011 XC-60 3.2 FWD R-Design
36-month | 15k miles | residual 47% | .00124 base money factor
48-month | 15k miles | residual 39% | .00145 base money factor
2011 XC-60 3.2 AWD
36-month | 15k miles | residual 50% | .00124 base money factor
48-month | 15k miles | residual 41% | .00145 base money factor
2011 XC-60 3.2 FWD
36-month | 15k miles | residual 49% | .00124 base money factor
48-month | 15k miles | residual 41% | .00145 base money factor
2011 XC-70 3.2 AWD
36-month | 15k miles | residual 48% | .00097 base money factor
48-month | 15k miles | residual 40% | .00159 base money factor
2011 XC-70 3.2 FWD
36-month | 15k miles | residual 49% | .00097 base money factor
48-month | 15k miles | residual 40% | .00159 base money factor
2011 XC-70 T-6
36-month | 15k miles | residual 50% | .000127 base money factor
48-month | 15k miles | residual 41% | .00126 base money factor
2011 XC-90 3.2 AWD
36-month | 15k miles | residual 49% | .00155 base money factor
48-month | 15k miles | residual 42% | .00197 base money factor
2011 XC-90 3.2 FWD
36-month | 15k miles | residual 48% | .00155 base money factor
48-month | 15k miles | residual 40% | .00197 base money factor
2011 XC-90 3.2 AWD R-Design
36-month | 15k miles | residual 49% | .00155 base money factor
48-month | 15k miles | residual 41% | .00197 base money factor
2011 XC-90 3.2 FWD R-Design
36-month | 15k miles | residual 48% | .00155 base money factor
48-month | 15k miles | residual 40% | .00197 base money factor
2011 XC-90 V8
36-month | 15k miles | residual 48% | .00199 base money factor
48-month | 15k miles | residual 41% | .00197 base money factor