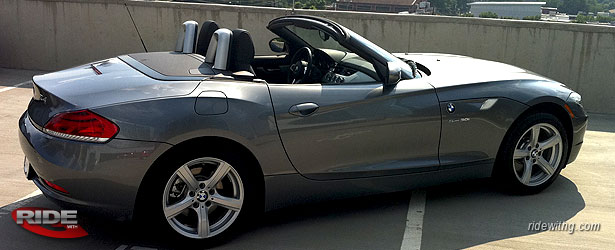 Name: Angel Romero
Location: GA
The RIDE: 2011 Z4 sDrive30i
The DEAL:
MSRP 50,500
Negotiated 47,700
487.21 a month inc GA tax
24 months, 10k a year, residual 80%, MF 0.00190
nothing down.
The TRADE-IN:
2010 A5 with 22k miles. 21 months into a 36 month lease, paying 878 (48k MSRP, nothing down 15k a month a year):
A5 pay off $36,569
A5 trade in $39,000
Equity: $2,431
My TAKE:
It seems uncharacteristic of Audi to allow a trade-in to a non-Audi dealer at a higher than payoff price. Congratulations on pulling that off. Overall, I would say this is a very good deal since there was no money down and it was a 24 month lease, which are VERY rare nowadays. Good 24-month leases are hard to find these days so congrats on the new ride!
Want your ride featured on RIDE with G? Send your pics over to thewall(at)ridewithg.com