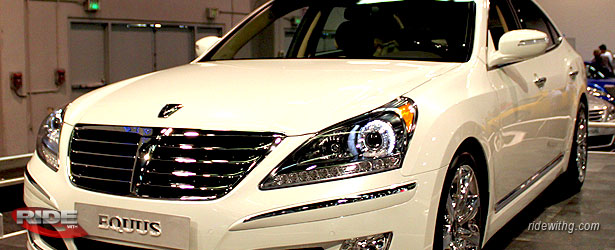 Looks like the 2012 Elantra is selling for "over sticker" price right now. No surprise there, the car has been selling quite well since it's introduction, with very little discount (if any) from most dealers.  The 2012 Sonata numbers don't look too bad either. I doubt you will get much of a discount since the car is so new. Nevertheless, great things happening at Hyundai. The car is well engineered and a pleasure to drive (after all, I have one). The company looks to be poised for increased sales in the coming years, which should translate to better lease/purchase incentives for us in the near future.
You can check out Hyundai Sales Performance, HERE.


Here is a sample calculation based on TrueCar's Southern California sale price and do not include local taxes. Please note that your dealer calculations may vary due to local fees/taxes.
2012 Elantra GLS AT
MSRP – $15,955
Sale Price – $16,195
Monthly – $197+ tax
RWG Rating – 83.2
For Dealer Quotes, Click Here.


This month's lease rates have been brought to you by Number1Leasing.
Tel: 866-254-9930
info(at)number1leasing.com


2012 Accent GLS AT
36-month | 12k miles | residual 62% | .00107 base money factor
2012 Elantra GLS AT
36-month | 12k miles | residual 66% | .00150 base money factor
2012 Sonata GLS AT
36-month | 12k miles | residual 59% | .00083 base money factor
2012 Sonata SE 2.0
36-month | 12k miles | residual 60% | .00120 base money factor
2012 Genesis 4dr 3.8
36-month | 12k miles | residual 61% | .00199 base money factor
2011 Genesis 2dr 2.0
36-month | 12k miles | residual 60% | .00184 base money factor
2011 Veracruz FWD GLS
36-month | 12k miles | residual 48% | .00077 base money factor
2011 Tucson FWD GLS
36-month | 12k miles | residual 57% | .00168 base money factor
2011 Equus Signature
36-month | 12k miles | residual 49% | .00085 base money factor
2011 Elantra Touring GLS
36-month | 12k miles | residual 57% | .00155 base money factor