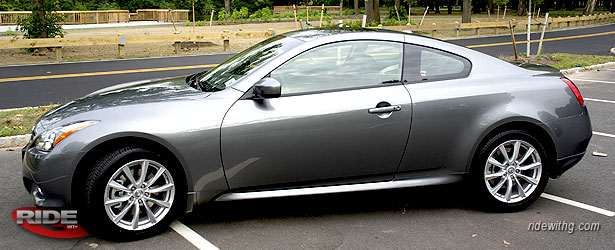 Name: Ashe
Location: N/A
The RIDE: 2011 Shadow Graphite / Graphite G37x Coupe
The DEAL:
MSRP $44,790
Sale price $40,790
$1800 down covers all fees and first month.
$415 month
36mo/12k miles per year.
My TAKE:
Good deal on a cool ride. Makes me miss my old car. Apparently, you can still get a pretty decent deal on an Infiniti despite the supply shortage. I have never leased the same brand twice, Infiniti might be the first one I would consider going back to. Good job Ashe!
Want your ride featured on RIDE with G? Send your pics over to thewall(at)ridewithg.com