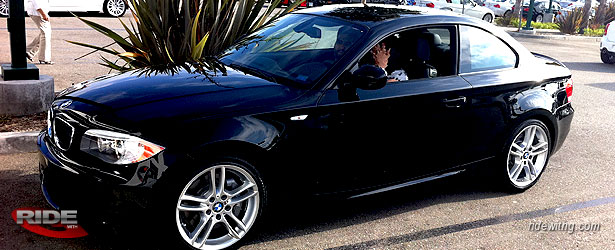 Name: Jeff
Location: N/A
The RIDE: 2011 Jet Black BMW 135i
The DEAL:
BMW 135i 2012 Jet Black
M Sport
Premium Package
Heated Front Seats
Navigation
MSRP was $46,625
Sale price: $42,500
Monthly payments $466.65 + tax
My TAKE:
Cool Ride Jeff! Looks like someone didn't want their picture taken. Haahaa. Really surprised your dealer gave you such a hefty discount (almost 9%!) on a 2012 model. I am a bit bummed that BMWFS has chosen to drop the residuals on the 1-series so much, but overall, not a bad lease.
Want your ride featured on RIDE with G? Send your pics over to thewall(at)ridewithg.com