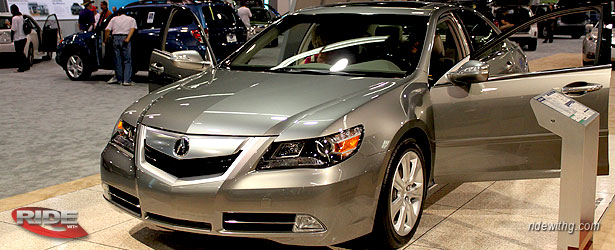 Acura lease rates look good this month, but the discounts aren't nearly as good as in the "pre-tsunami" months (the only exception would be the TL). Dealer cash is available on many models, but the only significant rebate to be had is only available on the TL (no surprise there).
I will go out on a limb to say that the TL is probably the best deal you can get on an Acura right now. The car isn't the most attractive $30k+ luxury car, but it's well-built and backed by one of the best lease programs in the industry. If you are getting a RWG rating anywhere near my estimate below, don't bother asking me if it's a good deal, just get the car!!!


Here is a sample calculation based on TrueCar's Southern California sale price and do not include local taxes. Please note that your dealer calculations may vary due to local fees/taxes.
2012 ACURA TL BASE
MSRP – $36,490
Sale Price – $31,567 ($1250 + $500 dealer cash applied)
Monthly – $357+ tax
RWG Rating – 98.1
For Dealer Quotes, Click Here.



2011 ACURA MDX BASE
36 Month – Residual 55% of MSRP – .00068 Base Rate
2011 ACURA RL BASE
36 Month – Residual 49% of MSRP – .00190 Base Rate
2011 ACURA TSX 4DR SEDAN AT BASE
36 Month – Residual 57% of MSRP – .00057 Base Rate
2011 ACURA ZDX BASE
36 Month – Residual 54% of MSRP – .00085 Base Rate
2011 ACURA RDX AWD BASE
36 Month – Residual 53% of MSRP – .00033 Base Rate
2012 ACURA TL BASE
36 Month – Residual 60% of MSRP – .00166 Base Rate
2012 ACURA TL SH-AWD BASE
36 Month – Residual 58% of MSRP – .00166 Base Rate