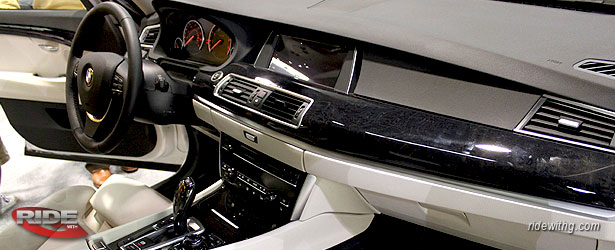 In case you were wondering, BMW has not extended their 24mo Z4 lease. That's a big disappointment since that was one of the best leases around for a 2-seat convertible. Fortunately, not all hope is lost! The M3 coupe and the 328 Wagon aren't half bad. They have very good residual values and decent money factor. The discounts aren't spectacular, but it's good enough to make the lease reasonable. If you qualify for the loyalty reduction, you'd be looking at a very good deal.
There are drops in residual on many models which is disappointing. Money factors have really dropped much (if any), so that makes deals a bit more expensive. Remember the Team USA credit should still be in play (if you did the test drive) and if you are returning BMW customer, you should still qualify for the loyalty MF reduction or $1000 credit.


Here is a sample calculation based on TrueCar's Southern California sale price and do not include local taxes. Please note that your dealer calculations may vary due to local fees/taxes.
2011 BMW 328i Wagon
MSRP – $38,025
Sale Price – $35,655
Monthly – $439+ tax
RWG Rating – 87.3
For Dealer Quotes, Click Here.



2012 BMW 128i Coupe
36 Month – Residual 61% of MSRP – .00195 Base Rate
2012 BMW 128i Convertible
36 Month – Residual 62% of MSRP – .00195 Base Rate
2012 BMW 135i Coupe
36 Month – Residual 62% of MSRP – .00195 Base Rate
2012 BMW 135i Convertible
36 Month – Residual 62% of MSRP – .00195 Base Rate
2012 BMW 650i Convertible
36 Month – Residual 57% of MSRP – .00195 Base Rate
2012 BMW 740i Sedan
36 Month – Residual 57% of MSRP – .00190 Base Rate
2012 BMW 740Li Sedan
36 Month – Residual 57% of MSRP – .00190 Base Rate
2012 BMW 750i Sedan
36 Month – Residual 57% of MSRP – .00195 Base Rate
2012 BMW 750i xDrive Sedan
36 Month – Residual 57% of MSRP – .00195 Base Rate
2012 BMW 750li Sedan
36 Month – Residual 57% of MSRP – .00195 Base Rate
2012 BMW 750li xDrive Sedan
36 Month – Residual 57% of MSRP – .00195 Base Rate
2012 BMW X5 xDrive35i Premium SUV
36 Month – Residual 56% of MSRP – .00195 Base Rate
2012 BMW X5 xDrive35i Sport Activity SUV
36 Month – Residual 55% of MSRP – .00195 Base Rate
2012 BMW X5 xDrive50i SUV
36 Month – Residual 61% of MSRP – .00195 Base Rate
2012 BMW X5 M SUV
36 Month – Residual 51% of MSRP – .00195 Base Rate
2012 BMW X6 xDrive35i Crossover
36 Month – Residual 52% of MSRP – .00195 Base Rate
2012 BMW X6 xDrive50i Crossover
36 Month – Residual 61% of MSRP – .00195 Base Rate
2012 BMW X6 M Crossover
36 Month – Residual 49% of MSRP – .00195 Base Rate
2012 BMW X6 M Crossover
36 Month – Residual 49% of MSRP – .00195 Base Rate
2012 BMW Z4 sDrive28i
36 Month – Residual 62% of MSRP – .00195 Base Rate
2012 BMW Z4 sDrive35i
36 Month – Residual 62% of MSRP – .00195 Base Rate
2012 BMW Z4 sDrive35is
36 Month – Residual 62% of MSRP – .00195 Base Rate
2011 BMW 1 Series M Coupe
36 Month – Residual 53% of MSRP – .00195 Base Rate
2011 BMW 328i Coupe
36 Month – Residual 64% of MSRP – .00195 Base Rate
2011 BMW 328xi Coupe
36 Month – Residual 64% of MSRP – .00195 Base Rate
2011 BMW 328i Sedan
36 Month – Residual 62% of MSRP – .00190 Base Rate
2011 BMW 328xi Sedan
36 Month – Residual 61% of MSRP – .00185 Base Rate
2011 BMW 328i Wagon
36 Month – Residual 62% of MSRP – .00175 Base Rate
2011 BMW 328xi Wagon
36 Month – Residual 62% of MSRP – .00190 Base Rate
2011 BMW 328i Convertible
36 Month – Residual 65% of MSRP – .00195 Base Rate
2011 BMW 335i Coupe
36 Month – Residual 62% of MSRP – .00195 Base Rate
2011 BMW 335is Coupe
36 Month – Residual 61% of MSRP – .00195 Base Rate
2011 BMW 335xi Coupe
36 Month – Residual 61% of MSRP – .00195 Base Rate
2011 BMW 335i Sedan
36 Month – Residual 60% of MSRP – .00190 Base Rate
2011 BMW 335xi Sedan
36 Month – Residual 58% of MSRP – .00185 Base Rate
2011 BMW 335d Diesel Sedan
36 Month – Residual 55% of MSRP – .00175 Base Rate
2011 BMW 335i Convertible
36 Month – Residual 62% of MSRP – .00195 Base Rate
2011 BMW 335is Convertible
36 Month – Residual 62% of MSRP – .00195 Base Rate
2011 BMW M3 Coupe
36 Month – Residual 59% of MSRP – .00175 Base Rate
2011 BMW M3 Sedan
36 Month – Residual 60% of MSRP – .00195 Base Rate
2011 BMW M3 Convertible
36 Month – Residual 58% of MSRP – .00090 Base Rate
2011 BMW 528i Sedan
36 Month – Residual 55% of MSRP – .00195 Base Rate
2011 BMW 535i Sedan
36 Month – Residual 56% of MSRP – .00195 Base Rate
2011 BMW 535i xDrive Sedan
36 Month – Residual 55% of MSRP – .00195 Base Rate
2011 BMW 550i Sedan
36 Month – Residual 59% of MSRP – .00195 Base Rate
2011 BMW 550i xDrive Sedan
36 Month – Residual 59% of MSRP – .00195 Base Rate
2011 BMW X3 xDrive28i SUV
36 Month – Residual 56% of MSRP – .00195 Base Rate
2011 BMW X3 xDrive35i SUV
36 Month – Residual 56% of MSRP – .00195 Base Rate
2011 BMW X5 xDrive35d Diesel SUV
36 Month – Residual 51% of MSRP – .00195 Base Rate