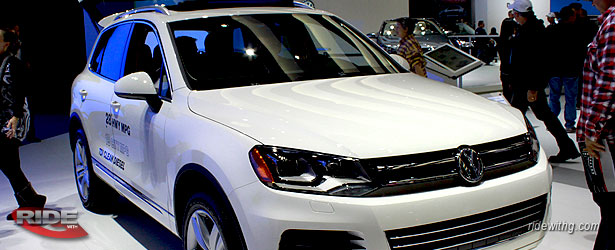 Of all 2012 VW lease rates this month. Only the Passat shows a lot of promise ($1000 lease cash available and a good MF/RV). The CC isn't half bad either because of the $1250 lease cash that's available, but it's RV and MF aren't as good. Some good deals to be head, however, I should warn you…More and more people are reporting that VW will charge "market value" on payoffs if you try to trade-in the car before lease end. With that in mind, you better be willing to keep the car for the entire term of your lease or you will end up paying a pretty penny trying to get off your lease.


Here is a sample calculation based on TrueCar's Southern California sale price and do not include local taxes. Please note that your dealer calculations may vary due to local fees/taxes.
2012 VOLKSWAGEN PASSAT 2.5L S W/ APPEARANCE AT
MSRP – $23460
Sale Price – $21530 ($1000 lease cash applied)
Monthly – $250+ tax
RWG Rating – 92.4
For Dealer Quotes, Click Here.



2012 VOLKSWAGEN CC SPORT AT
36 Month – Residual 52% of MSRP – .00038 Base Rate
2012 VOLKSWAGEN PASSAT 2.5L S W/ APPEARANCE AT
36 Month – Residual 55% of MSRP – .00030 Base Rate
2012 VOLKSWAGEN EOS KOMFORT AT
36 Month – Residual 52% of MSRP – .00025 Base Rate
2012 VOLKSWAGEN GOLF 2DR HATCHBACK AT
36 Month – Residual 53% of MSRP – .00070 Base Rate
2012 VOLKSWAGEN GTI 2DR HATCHBACK AT
36 Month – Residual 56% of MSRP – .00094 Base Rate
2012 VOLKSWAGEN JETTA SEDAN S AT
36 Month – Residual 56% of MSRP – .00063 Base Rate
2012 VOLKSWAGEN GLI SEDAN AT
36 Month – Residual 54% of MSRP – .00047 Base Rate
2012 VOLKSWAGEN JETTA WAGON S AT
36 Month – Residual 52% of MSRP – .00085 Base Rate
2012 VOLKSWAGEN TOUAREG VR6 SPORT
36 Month – Residual 47% of MSRP – .00067 Base Rate
2012 VOLKSWAGEN TIGUAN S 4MOTION
36 Month – Residual 58% of MSRP – .00148 Base Rate
2011 VOLKSWAGEN ROUTAN S
36 Month – Residual 42% of MSRP – .00135 Base Rate