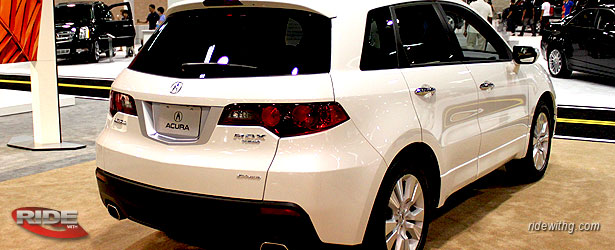 No changes on the lease rates this month. Couple of things to note, however. The 2012 TL's $1250 dealer cash for leasing and purchasing expires 10/06/11!!! The $500 bonus dealer cash (leasing-only) expires month end. Get on this and quick! The TL is a good very good deal as long as the $1250 dealer cash is available. Once that's gone, we won't know if it will come back. ACT NOW!
$1250 and $500 dealer cash is good til month end! Thanks for the tip Shappy!
For 2012, the TSX will come in one extra flavor. The TSX Limited Edition. It is mostly a cosmetic update. I wouldn't call it an "upgrade" because it looks the same. However, the LE will only come in Manual AND in limited "race" colors and the Tech Package will not be available.  A product specialist at the OC Auto Show also told me that Acura will be making three important announcements between now and the end of the year/early next year. She would not devolve any details though, I guess I wasn't "charming" enough. LOL.


Here is a sample calculation based on TrueCar's Southern California sale price and do not include local taxes. Please note that your dealer calculations may vary due to local fees/taxes.
2012 ACURA TL BASE
MSRP – $36,490
Sale Price – $31,567 ($1250 + $500 dealer cash applied)
Monthly – $357+ tax
RWG Rating – 98.1


2011 ACURA MDX BASE
36 Month – Residual 55% of MSRP – .00068 Base Rate
2011 ACURA RL BASE
36 Month – Residual 49% of MSRP – .00190 Base Rate
2011 ACURA TSX 4DR SEDAN AT BASE
36 Month – Residual 57% of MSRP – .00057 Base Rate
2011 ACURA ZDX BASE
36 Month – Residual 54% of MSRP – .00085 Base Rate
2011 ACURA RDX AWD BASE
36 Month – Residual 53% of MSRP – .00033 Base Rate
2012 ACURA TL BASE
36 Month – Residual 60% of MSRP – .00166 Base Rate
2012 ACURA TL SH-AWD BASE
36 Month – Residual 58% of MSRP – .00166 Base Rate