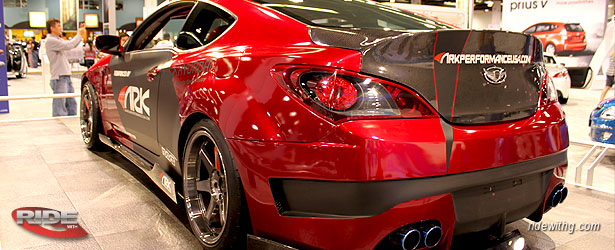 The Hyundai Veloster is out and it's lease rate doesn't look terrible. Unfortunately, discounts off sticker are not significant, so the lease doesn't look very good (See below to see what I mean). With this in mind, if you have been waiting to get your hands on the Veloster, I would probably wait a few months to see how things shake out. The car is far too new at the moment, so it's place in the marketplace is still up in the air. Plus, there's a Turbo model in the works, so you may want to hold out and test drive that ride before you make your final decision.
By the way, the $500 cash on the Sonata is still available. It does help make the lease more attractive, but it still lags behind the deals people were getting earlier this year.


Here is a sample calculation based on TrueCar's Southern California sale price and do not include local taxes. Please note that your dealer calculations may vary due to local fees/taxes.
2012 Veloster Coupe
MSRP – $21310
Sale Price – $20980
Monthly – $266+ tax
RWG Rating – 82.7
You can support my website by getting FREE Dealer quotes via Yahoo Autos.


2012 Santa Fe GLS V6 AWD
36-month | 15k miles | residual 56% | .00115 base money factor
2012 Genesis Sedan R-Spec
36-month | 15k miles | residual 56% | .00219 base money factor
2011 Genesis Sedan 4.6L
36-month | 15k miles | residual 47% | .00033 base money factor
2012 Genesis Sedan V6
36-month | 15k miles | residual 58% | .00147 base money factor
2012 Sonata GLS
36-month | 15k miles | residual 61% | .00119 base money factor
2012 Sonata Turbo SE
36-month | 15k miles | residual 59% | .00120 base money factor
2012 Sonata Limited
36-month | 15k miles | residual 54% | .00120 base money factor
2012 Sonata Limited Turbo
36-month | 15k miles | residual 56% | .00120 base money factor
2012 Elantra GLS Auto
36-month | 15k miles | residual 64% | .00133 base money factor
2012 Elantra Limited
36-month | 15k miles | residual 62% | .00133 base money factor
2012 Veloster Coupe
36-month | 15k miles | residual 60% | .00115 base money factor