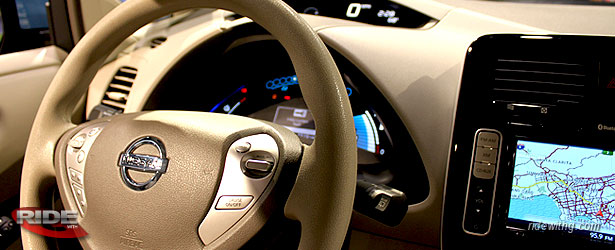 Nissan is actually giving out a lot of incentives on their cars right now. So head over to Edmunds to see which ones are out there and see if you qualify for them. BRichards got a sweet deal on a Maxima last week (see here). I don't have numbers for the SV or the 39-month terms, but I am willing to bet they are decent and the discounts are substantial.
The Altima S looks like a bargain right now, with such as high residual and low money factor. The discounts right now are sizable too, so right now it's really a good time to lease the Altima S.


Here is a sample calculation based on TrueCar's Southern California sale price and do not include local taxes. Please note that your dealer calculations may vary due to local fees/taxes.
2012 NISSAN ALTIMA SEDAN S CVT
MSRP – $23,330
Sale Price – $20,619
Monthly – $213+ tax
RWG Rating – 103.4
You can support my website by getting FREE Dealer quotes via Yahoo Autos or by visiting


2012 NISSAN MAXIMA S
36 Month – Residual 60% of MSRP – .00184 Base Rate
2012 NISSAN ALTIMA SEDAN S CVT
36 Month – Residual 58% of MSRP – .00047 Base Rate
2012 NISSAN ALTIMA COUPE S CVT
36 Month – Residual 58% of MSRP – .00141 Base Rate
2012 NISSAN LEAF 5DR HATCHBACK SV
36 Month – Residual 45% of MSRP – .00195 Base Rate
2012 NISSAN SENTRA 2.0SR CVT
36 Month – Residual 63% of MSRP – .00115 Base Rate
2012 NISSAN VERSA 4DR SEDAN S AT
36 Month – Residual 58% of MSRP – .00210 Base Rate
2011 NISSAN CUBE 5DR WAGON S CVT
36 Month – Residual 47% of MSRP – .00210 Base Rate
2011 NISSAN JUKE 2WD S AT
36 Month – Residual 44% of MSRP – .00210 Base Rate
2011 NISSAN MURANO AWD S
36 Month – Residual 49% of MSRP – .00005 Base Rate
2011 NISSAN ROGUE AWD S
36 Month – Residual 55% of MSRP – .00094 Base Rate