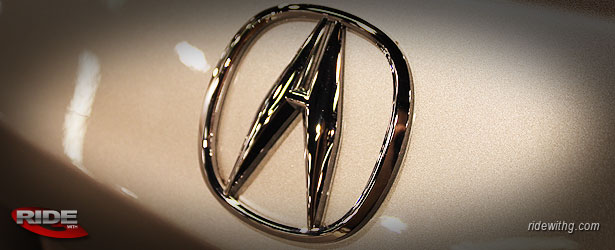 I'm not seeing the extra $500 dealer cash (seen last month) on the TL this month, but the $1250 incentive is still there. Despite the missing $500 incentive, the overall sale price seems to have dropped on the TL according to Truecar.com's So Cal pricing data. Factor that into the newer (better) residuals/mf combo and you get a lower monthly payment than last month! By about $6. Happy Holidays to you too!


Here is a sample calculation based on TrueCar's Southern California sale price and do not include local taxes. Please note that your dealer calculations may vary due to local fees/taxes.
2012 ACURA TL BASE
MSRP – $36,490
Sale Price – $31,617 ($1250 dealer cash applied)
Monthly – $351+ tax
RWG Rating – 99.5
2012 ACURA TSX Base
MSRP – $30,695
Sale Price – $29,403
Monthly – $342+ tax
RWG Rating – 89.4
I think I'd take the TL over the TSX for a measly $9 more a month.


2012 Acura MDX
36 Month – Residual 56% of MSRP – .00143 Base Rate
2012 ACURA RDX AWD BASE
36 Month – Residual 57% of MSRP – .00098 Base Rate
2012 ACURA TSX 4DR SEDAN AT BASE
36 Month – Residual 60% of MSRP – .00078 Base Rate
2012 ACURA ZDX BASE
36 Month – Residual 55% of MSRP – .00054 Base Rate
2012 ACURA TL BASE
36 Month – Residual 58% of MSRP – .00114 Base Rate
2012 ACURA TL SH-AWD BASE
36 Month – Residual 56% of MSRP – .00114 Base Rate