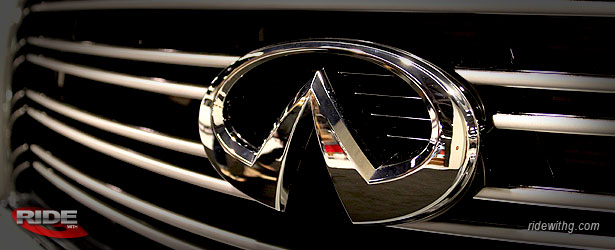 UPDATE! IFS IS THROWING ANOTHER $1000 on top of the $1000 loyalty cash that's currently available on the G37 sedan. Look below for the updated sample calculation! If you needed a reason to lease a G37 sedan, this would be it. Offer ends 11/30.
Special Thanks to Shappy for the heads up.
Again, in case you missed the big bold print at the end of each post, I don't take requests. If you don't see the numbers you are looking for, that means I don't have it. I know this presents an inconvenience to some of you, but these are the only numbers my contact provides me with.
With that aside, 2012s are the only numbers I have this month and they look quite good. I am always impressed by Infiniti leases because you get so much car for the money. Take the G37 Journey sedan for example; lowest sale price for a 2012 model on Truecar.com is 12% OFF MSRP! If you are an existing IFS customer, add another $1000 in loyalty. Edmunds.com states that there is another $1000 in dealer cash available, but I would be surprised if they part with that. Why? because 12% off MSRP is already near "dealer cost". If they gave you the loyalty AND the dealer cash, there wouldn't be much profit on this transaction. Of course, this deal is not nearly as good as the ones on the 2011 model (seen last month), but with production officially over, you'll be hard pressed to find what you want off the remaining 2011s.


Here is a sample calculation based on TrueCar's Southern California sale price and do not include local taxes. Please note that your dealer calculations may vary due to local fees/taxes.
2012 INFINITI G37 JOURNEY SEDAN
MSRP – $37,095
Sale Price – $30,660 ($1000 loyalty + $1000 lease cash)
Monthly – $293+ tax
RWG Rating – 115.2
Support my site by getting your "no obligation" quotes from:


2012 INFINITI EX35 AWD JOURNEY
36 Month – Residual 52% of MSRP – .00133 Base Rate
2012 INFINITI FX35 AWD
36 Month – Residual 54% of MSRP – .00125 Base Rate
2012 INFINITI FX50 AWD
36 Month – Residual 51% of MSRP – .00139 Base Rate
2012 INFINITI G37 COUPE IPL AT
36 Month – Residual 55% of MSRP – .00100 Base Rate
2012 INFINITI G37 COUPE JOURNEY
36 Month – Residual 59% of MSRP – .00100 Base Rate
2012 INFINITI G37 COUPE X AWD
36 Month – Residual 59% of MSRP – .00090 Base Rate
2012 INFINITI G37 COUPE SPORT MANUAL
36 Month – Residual 59% of MSRP – .00100 Base Rate
2012 INFINITI G25 SEDAN JOURNEY
36 Month – Residual 59% of MSRP – .00071 Base Rate
2012 INFINITI G25 SEDAN X AWD
36 Month – Residual 59% of MSRP – .00061 Base Rate
2012 INFINITI G37 SEDAN JOURNEY
36 Month – Residual 58% of MSRP – .00074 Base Rate
2012 INFINITI G37 SEDAN X AWD
36 Month – Residual 59% of MSRP – .00082 Base Rate
2012 INFINITI G37 SEDAN SPORT MANUAL
36 Month – Residual 58% of MSRP – .00074 Base Rate
2012 INFINITI M37 SEDAN X AWD
36 Month – Residual 52% of MSRP – .00029 Base Rate
2012 INFINITI M56 SEDAN X AWD
36 Month – Residual 50% of MSRP – .00109 Base Rate
2012 INFINITI M35H SEDAN HYBRID
36 Month – Residual 51% of MSRP – .00045 Base Rate
2012 INFINITI QX56 4WD
36 Month – Residual 52% of MSRP – .00164 Base Rate
2012 INFINITI G37 CONVERTIBLE BASE
36 Month – Residual 58% of MSRP – .00153 Base Rate
2012 INFINITI G37 CONVERTIBLE SPORT 6MT
36 Month – Residual 59% of MSRP – .00153 Base Rate