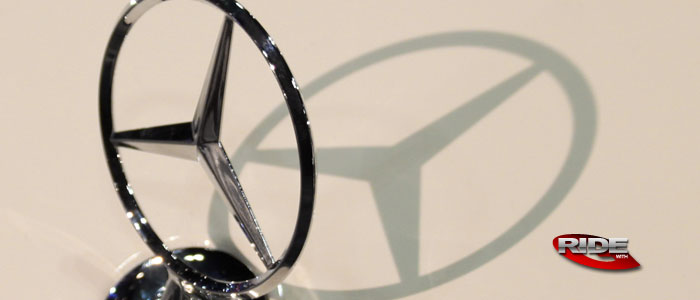 This month's MB numbers look decent. I'm not seeing any rebates on the C250 on Edmunds this month, but the lease rates look better than usual. The average discount on TrueCar for the SoCal region is about 5% off MSRP, which isn't all that great. However, you can get 7% off MSRP if you opt for the European Delivery program. This might be a good option if you've been itching for an European vacation and couldn't find an excuse, until now.
The following information about the European Delivery option was taken from Edmunds.com:
Mercedes-Benz European Delivery Program is availables to customers who take delivery of a new vehicle in Germany. European Delivery Program includes 7% discount off total vehicle MSRP (excluding AMG models), One night's hotel accommodations in one of 14 luxurious hotels, MBUSA personal travel concierge service for hotel and airline reservations, breakfast or lunch at the Sindelfingen Delivery Center restaurant, two taxi coupons for ride from airport or main railroad station to the Delivery Center or hotel, Sindelfingen factory tour, Two tickets to Mercedes-Benz Museum, Full tank of fuel, 15 days European road insurance, vehicle destination and delivery charge is waived, Conveyance from 12 European drop-off points to port of shipment, Marine insurance, Return shipment to U.S. port, VPC processing, transportation to selling/delivering dealer, 10% dealer commission.


Here is a sample calculation based on TrueCar's Southern California sale price and do not include local taxes. Please note that your dealer calculations may vary due to local fees/taxes.
Euro Delivery Option
2012 Mercedes C250 Sport 4dr Sedan
MSRP – $35,675
Sale Price – $33,178 (7% off MSRP)
Monthly – $402+ tax
RWG Rating – 88.8
Without Euro Delivery Option
2012 Mercedes C250 Sport 4dr Sedan
MSRP – $35,675
Sale Price – $33,999 (5% off MSRP)
Monthly – $426+ tax
RWG Rating – 85.3
Support my site by getting your "no obligation" quotes from:
TrueCar.com



2012 Mercedes C300 4matic Sport 4dr Sedan
36 Month – Residual 60% of MSRP – .00142 Base Rate
2012 Mercedes C250 Sport 4dr Sedan
36 Month – Residual 61% of MSRP – .00154 Base Rate
2012 Mercedes C250 2dr Coupe
36 Month – Residual 66% of MSRP – .00225 Base Rate
2012 Mercedes CL550 4matic 2dr Coupe
36 Month – Residual 48% of MSRP – .00225 Base Rate
2012 Mercedes CLS550 4matic 4dr Sedan
36 Month – Residual 54% of MSRP – .00195 Base Rate
2012 Mercedes E350 Sport 4matic 4dr Sedan
36 Month – Residual 54% of MSRP – .00146 Base Rate
2012 Mercedes E350 2dr Coupe
36 Month – Residual 57% of MSRP – .00162 Base Rate
2012 Mercedes E350 2dr Convertible
36 Month – Residual 57% of MSRP – .00167 Base Rate
2012 Mercedes GL450 4matic
36 Month – Residual 55% of MSRP – .00131 Base Rate
2012 Mercedes GLK350 4matic
36 Month – Residual 56% of MSRP – .00135 Base Rate
2012 Mercedes R350 4matic
36 Month – Residual 52% of MSRP – .00195 Base Rate
2012 Mercedes S550 4matic
36 Month – Residual 52% of MSRP – .00112 Base Rate
2012 Mercedes SL550 Convertible
36 Month – Residual 54% of MSRP – .00225 Base Rate
2012 Mercedes SLK350 Convertible
36 Month – Residual 53% of MSRP – .00154 Base Rate