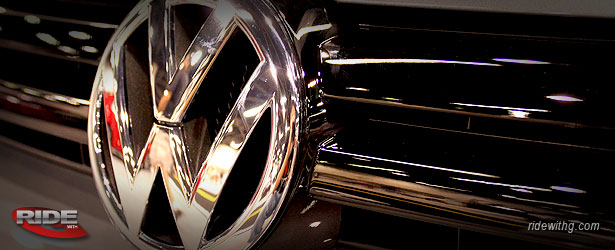 VW numbers are kind of "blah" this month. lower residuals are pretty much across the board. Money factors didn't exactly drop to compensate either. Check out last month's numbers here. To make matters worse, no lease cash on anything! So is there a silver lining in all of this? Yes there is. 0% to 1.9% financing for up to 60 months for select models. No lease can beat 0% financing. Period.


Here is a sample calculation based on TrueCar's Southern California sale price and do not include local taxes. Please note that your dealer calculations may vary due to local fees/taxes.
2012 VOLKSWAGEN PASSAT 2.5L S W/ APPEARANCE AT
MSRP – $23460
Sale Price – $22530
Monthly – $302+ tax
RWG Rating – 81.0
Support my site by getting your "no obligation" quotes from:


This month's lease rates have been brought to you by Number 1 Leasing.
www.number1leasing.com
866-254-9930
Sales@number1leasing.com



2012 VOLKSWAGEN CC SPORT AT
36 Month – Residual 51% of MSRP – .00028 Base Rate
2012 VOLKSWAGEN PASSAT 2.5L S W/ APPEARANCE AT
36 Month – Residual 55% of MSRP – .00099 Base Rate
2012 VOLKSWAGEN EOS KOMFORT AT
36 Month – Residual 51% of MSRP – .00037 Base Rate
2012 VOLKSWAGEN GOLF 2DR HATCHBACK AT
36 Month – Residual 55% of MSRP – .00084 Base Rate
2012 VOLKSWAGEN GTI 2DR HATCHBACK AT
36 Month – Residual 55% of MSRP – .00105 Base Rate
2012 VOLKSWAGEN JETTA SEDAN S AT
36 Month – Residual 55% of MSRP – .00055 Base Rate
2012 VOLKSWAGEN TOUAREG VR6 SPORT
36 Month – Residual 46% of MSRP – .00064 Base Rate
2012 VOLKSWAGEN TIGUAN S 4MOTION
36 Month – Residual 57% of MSRP – .0012 Base Rate
2012 VOLKSWAGEN ROUTAN S
36 Month – Residual 48% of MSRP – .00094 Base Rate