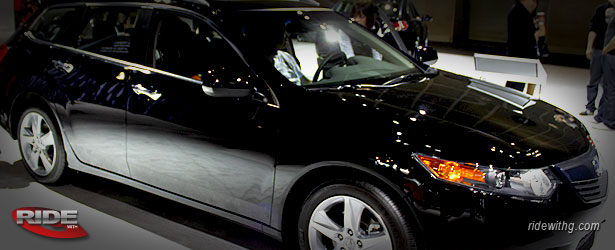 TSX Special Edition is finally here and Acura seems to believe you would pay extra for cosmetic changes (notice the higher MF on the SE vs the Base). The isn't much of a discount on them so I would wait it out if you have been wanting one. Things stay relatively the same for the TL base. There is a slight bump in the sale price, but the $1250 dealer cash is still there. The ZDX gets $2000 in dealer cash, making it an even more fantastic lease. I didn't add this cash into my calculations because the ZDX's sale price seem to be really low without any incentives, leading me to believe that perhaps dealers are using some or most of that $2000 dealer cash. In any case, this doesn't mean you shouldn't ask for TrueCar's lowest price + the $2000 dealer cash.
On a different note: Honda has made dealers pull "Guaranteed Upfront Pricing" from the TrueCar.com website. Here's a plug from TrueCar's website about this issue:
American Honda Motor Co., Inc. has directed all Acura Certified Dealers to remove upfront price guarantees for consumers from the TrueCar website. As a result, an upfront price guarantee may not be available for your requested Acura vehicle. TrueCar strongly believes every consumer has the right to transparent, no-haggle pricing, and we will continue to work with American Honda to resolve this issue for the benefit of both you the consumer and our TrueCar Certified Acura Dealers. In the meantime, you can still enjoy low prices by contacting the Certified Dealers on your Price Protection Certificate.
So be aware that some haggling may be necessary in order to secure a low price.


Here is a sample calculation based on TrueCar's Southern California sale price and do not include local taxes. Please note that your dealer calculations may vary due to local fees/taxes.
2012 ACURA TL BASE
MSRP – $36,490
Sale Price – $31,867 ($1250 dealer cash applied)
Monthly – $358+ tax
RWG Rating – 98.1
2012 ACURA ZDX Base
MSRP – $46905
Sale Price – $41398
Monthly – $469+ tax
RWG Rating – 96.6
2012 ACURA TSX Base
MSRP – $30,695
Sale Price – $29,403
Monthly – $342+ tax
RWG Rating – 89.4


2012 Acura MDX
36 Month – Residual 56% of MSRP – .00143 Base Rate
2012 Acura MDX TECH
36 Month – Residual 54% of MSRP – .00143 Base Rate
2012 ACURA RDX AWD BASE
36 Month – Residual 57% of MSRP – .00098 Base Rate
2012 Acura RDX AWD TECH
36 Month – Residual 55% of MSRP – .00098 Base Rate
2012 ACURA TSX 4DR SEDAN AT BASE
36 Month – Residual 60% of MSRP – .00078 Base Rate
2012 ACURA TSX 4DR SEDAN AT SPECIAL EDITION
36 Month – Residual 60% of MSRP – .00102 Base Rate
2012 ACURA ZDX BASE
36 Month – Residual 55% of MSRP – .00054 Base Rate
2012 ACURA TL BASE
36 Month – Residual 58% of MSRP – .00114 Base Rate
2012 ACURA TL SH-AWD BASE
36 Month – Residual 56% of MSRP – .00114 Base Rate