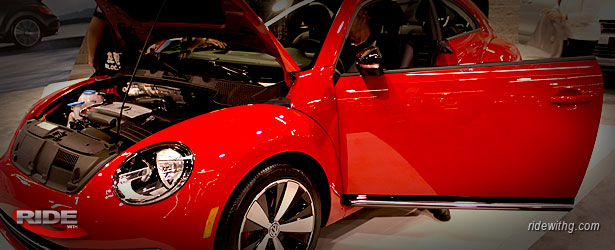 VW money factors are really good this month. The problem is that the residual and discounts off MSRP are just "okay" on most models. Not exactly a recipe for great leases if you ask me. If you factor the "trade-in" issue and disposition fees, VW leases begin to look somewhat unattractive.
Oh! Here's a random VW related incident. Last weekend, as I washed my wife's Jetta, I noticed the sheet metal of the passenger side's door was loose. Apparently a screw came off, which was weird. In the nearly 20 years I have been driving cars, I've never experienced that. Dealer fixed it quickly and it really wasn't a huge deal, but it did get me thinking about the long-term longevity of VWs as a whole. Funny how such trivial things leave such big impressions on me. LOL.


Here is a sample calculation based on TrueCar's Southern California sale price and do not include local taxes. Please note that your dealer calculations may vary due to local fees/taxes.
2012 VOLKSWAGEN PASSAT 2.5L S W/ APPEARANCE AT
MSRP – $23,460
Sale Price – $22,630
Monthly – $274+ tax
RWG Rating – 86.6
Support my site by getting your "no obligation" quotes from:
Edmunds.com
CarsDirect.com


2012 VOLKSWAGEN CC SPORT AT
36 Month – Residual 50% of MSRP – .00012 Base Rate
2012 VOLKSWAGEN PASSAT 2.5L S W/ APPEARANCE AT
36 Month – Residual 54% of MSRP – .00011 Base Rate
2012 VOLKSWAGEN EOS KOMFORT AT
36 Month – Residual 50% of MSRP – .00022 Base Rate
2012 VOLKSWAGEN GOLF 2DR HATCHBACK AT
36 Month – Residual 51% of MSRP – .00033 Base Rate
2012 VOLKSWAGEN GTI 2DR HATCHBACK AT
36 Month – Residual 54% of MSRP – .00063 Base Rate
2012 VOLKSWAGEN JETTA SEDAN S AT
36 Month – Residual 54% of MSRP – .00052 Base Rate
2012 VOLKSWAGEN JETTA SEDAN SE AT W/ CONV + SUNROOF
36 Month – Residual 53% of MSRP – .00022 Base Rate
2012 VOLKSWAGEN GLI SEDAN AT
36 Month – Residual 53% of MSRP – .00064 Base Rate
2012 VOLKSWAGEN JETTA WAGON S AT
36 Month – Residual 50% of MSRP – .00039 Base Rate
2012 VOLKSWAGEN TOUAREG VR6 SPORT
36 Month – Residual 45% of MSRP – .00037 Base Rate
2012 VOLKSWAGEN TIGUAN S 4MOTION
36 Month – Residual 56% of MSRP – .00084 Base Rate
2012 VOLKSWAGEN ROUTAN S
36 Month – Residual 47% of MSRP – .00048 Base Rate