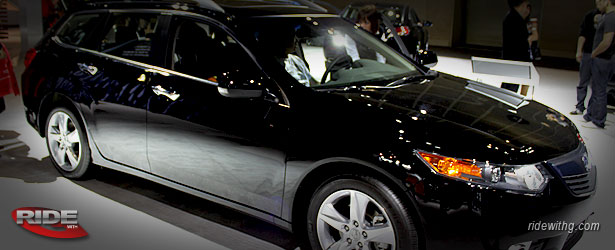 Acura residuals dropped through the entire lineup. What's weird is that Acura didn't lower the MF on all the models to compensate for the lower residual values. TSX and TL have notable increases in MF. Weird tactic if you ask me. So what gives? Well, the TL base has $1750 in dealer cash and $2000 on the TL with Tech. Sorry, no cash for those looking for the SHAWD models. The TSX gets $500 in dealer cash across all trims and nothing more.
Wondering how these changes make the TL lease look like? Payments are higher because of the loss in residual and higher MF. The good news is that the car is still a very good deal and low-interest special financing is available should you choose to buy the car.


Here is a sample calculation based on TrueCar's Southern California sale price and do not include local taxes. Please note that your dealer calculations may vary due to local fees/taxes.
2012 ACURA TL BASE
MSRP – $36,490
Sale Price – $31,667 ($1750 dealer marketing cash applied)
Monthly – $371+ tax
RWG Rating – 95.4


2012 Acura MDX
36 Month – Residual 54% of MSRP – .00090 Base Rate
2012 Acura MDX TECH
36 Month – Residual 52% of MSRP – .00090 Base Rate
2012 ACURA RDX AWD BASE
36 Month – Residual 55% of MSRP – .00092 Base Rate
2012 Acura RDX AWD TECH
36 Month – Residual 53% of MSRP – .00092 Base Rate
2012 ACURA TSX 4DR SEDAN AT BASE
36 Month – Residual 57% of MSRP – .00064 Base Rate
2012 ACURA TSX 4DR SEDAN AT SPECIAL EDITION
36 Month – Residual 57% of MSRP – .00064 Base Rate
2012 ACURA ZDX BASE
36 Month – Residual 52% of MSRP – .00016 Base Rate
2012 ACURA TL BASE
36 Month – Residual 56% of MSRP – .00114 Base Rate
2012 ACURA TL SH-AWD BASE
36 Month – Residual 54% of MSRP – .00114 Base Rate