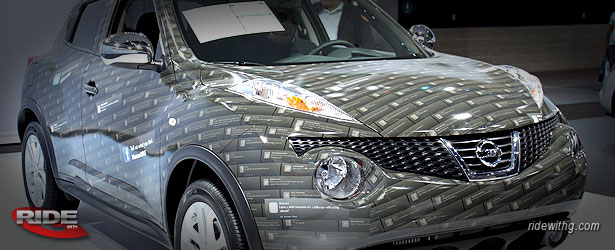 Residuals have dropped and MFs have dropped along with them. This doesn't apply to all models, but most. The 24-month leases on the Altima is still there. But the lease cash has changed. You will see a $1000 spring loyalty cash and a $1330 leasing bonus cash for new customers. The spring loyalty cash requires that your existing lease ends between now and the beginning of April.
How how does the Altima S look this month? Good, but not as good as last month. The good news is that the cash is not limited to returning customers.  If you are a returning customer, you should check with your dealer if you can combine the two cash rebates (Edmunds.com doesn't not state if they can be combined or not).  Should they allow it, you would be looking at a lease just as good as last month's.


Here is a sample calculation based on TrueCar's Southern California sale price and do not include local taxes. Please note that your dealer calculations may vary due to local fees/taxes.
2012 NISSAN ALTIMA SEDAN S CVT (24-month)
MSRP – $23,490
Sale Price – $20,300 ($1330 bonus lease cash)
Monthly – $250+ tax
RWG Rating – 95.8


2012 NISSAN MAXIMA S
36 Month – Residual 57% of MSRP – .00087 Base Rate
2012 NISSAN ALTIMA SEDAN S CVT
36 Month – Residual 52% of MSRP – .00037 Base Rate
24 Month – Residual 61% of MSRP – .00003 Base Rate
2012 NISSAN ALTIMA COUPE S CVT
36 Month – Residual 53% of MSRP – .00046 Base Rate
2012 NISSAN LEAF 5DR HATCHBACK SV
36 Month – Residual 44% of MSRP – .00175 Base Rate
2012 NISSAN SENTRA 2.0SR CVT
36 Month – Residual 59% of MSRP – .00042 Base Rate
2012 NISSAN VERSA 4DR SEDAN S AT
36 Month – Residual 54% of MSRP – .00210 Base Rate
2012 NISSAN JUKE 2WD S AT
36 Month – Residual 51% of MSRP – .00161 Base Rate
2012 NISSAN MURANO AWD S
36 Month – Residual 52% of MSRP – .00053 Base Rate
2012 NISSAN ROGUE AWD S
36 Month – Residual 55% of MSRP – .00079 Base Rate
2012 NISSAN PATHFINDER S 4WD
36 Month – Residual 49% of MSRP – .00043 Base Rate
2012 NISSAN CUBE 5DR WAGON S CVT
36 Month – Residual 47% of MSRP – .00210 Base Rate