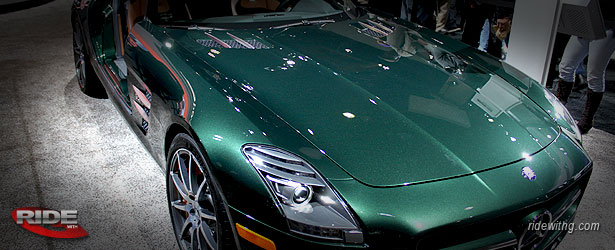 April numbers remain the same as March. There is some customer cash on the C-Class and E-Class listed on Edmunds.com. In addition, it looks like there's a four-month "pull-ahead" program available on select vehicles. They are calling it the "4 Payment Loyalty Accelerator Program". If you are looking to get out of your lease early, ask your dealer about this program.
Another interesting topic that was brought to my attention is in regards to the "Super Tier" or A1 tier. Typically, the top tier requires a credit score of about 700+. However, select models that have the "standard" money factor (.00225) have a "Super Tier". This tier provides a discounted MF (.00195). However, in order to qualify, MBFS will look at your credit as a whole, not just your credit score.


Here is a sample calculation based on TrueCar's Southern California sale price and do not include local taxes. Please note that your dealer calculations may vary due to local fees/taxes.
2012 Mercedes C250 2dr Coupe
MSRP – $38,095
Sale Price – $36,550
Monthly – $455+ tax
RWG Rating – 85.2
Support my site by getting your "no obligation" quotes from:
TrueCar
Edmunds.com
CarsDirect.com
2012 Mercedes C300 4matic Sport 4dr Sedan
36 Month – Residual 58% of MSRP – .00177 Base Rate
2012 Mercedes C250 Sport 4dr Sedan
36 Month – Residual 59% of MSRP – .00190 Base Rate
2012 Mercedes C250 2dr Coupe
36 Month – Residual 66% of MSRP – .00225 Base Rate
2012 Mercedes C350 2dr Coupe
36 Month – Residual 64% of MSRP – .00225 Base Rate
2012 Mercedes CL550 4matic 2dr Coupe
36 Month – Residual 48% of MSRP – .00225 Base Rate
2012 Mercedes CLS550 4matic 4dr Sedan
36 Month – Residual 54% of MSRP – .00195 Base Rate
2012 Mercedes E350 Sport 4matic 4dr Sedan
36 Month – Residual 52% of MSRP – .00169 Base Rate
2012 Mercedes E350 2dr Coupe
36 Month – Residual 57% of MSRP – .00175 Base Rate
2012 Mercedes E350 2dr Convertible
36 Month – Residual 57% of MSRP – .00177 Base Rate
2012 Mercedes GL450 4matic
36 Month – Residual 55% of MSRP – .00140 Base Rate
24 Month – Residual 68% of MSRP – .00140 Base Rate
2012 Mercedes GLK350 4matic
36 Month – Residual 54% of MSRP – .00166 Base Rate
2012 Mercedes ML350 4matic
36 Month – Residual 56% of MSRP – .00191 Base Rate
2012 Mercedes ML350 BLUETEC
36 Month – Residual 60% of MSRP – .00225 Base Rate
2012 Mercedes R350 4matic
36 Month – Residual 52% of MSRP – .00225 Base Rate
2012 Mercedes S550 4matic
36 Month – Residual 50% of MSRP – .00136 Base Rate
2012 Mercedes SL550 Convertible
36 Month – Residual 54% of MSRP – .00165 Base Rate
2012 Mercedes SLK350 Convertible
36 Month – Residual 53% of MSRP – .00154 Base Rate