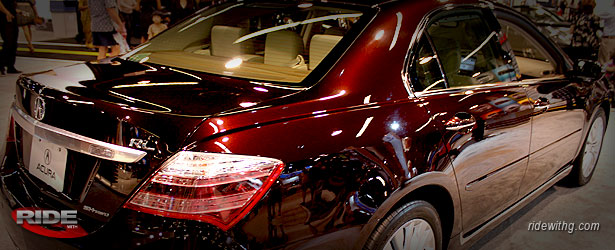 Some changes on certain models. The usual RV and MF drop. Nothing to get too worked up about. 2013 RDX numbers posted and they look mediocre.
In general, most Acuras are leasing well right now. There's a lot of dealer cash floating around so deals can be had. I still think Infiniti holds a slight edge with lower overall lease payments, but if you like having superior lease program, I think nothing beats an Acura.


Here is a sample calculation based on TrueCar's Southern California sale price and do not include local taxes. Please note that your dealer calculations may vary due to local fees/taxes.
2012 ACURA TL BASE
MSRP – $33,780
Sale Price – $32,258 (using TrueCar dealer cost which includes $1750 dealer cash plus holdback)
Monthly – $387+ tax
RWG Rating – 92.8


2012 Acura MDX
36 Month – Residual 54% of MSRP – .00090 Base Rate
2012 Acura MDX TECH
36 Month – Residual 52% of MSRP – .00090 Base Rate
2012 ACURA TSX 4DR SEDAN AT BASE
36 Month – Residual 56% of MSRP – .00046 Base Rate
2012 ACURA TSX 4DR SEDAN AT SPECIAL EDITION
36 Month – Residual 56% of MSRP – .00046 Base Rate
2012 ACURA ZDX BASE
36 Month – Residual 51% of MSRP – .00016 Base Rate
2012 ACURA TL BASE
36 Month – Residual 55% of MSRP – .00096 Base Rate
2012 ACURA TL SH-AWD BASE
36 Month – Residual 53% of MSRP – .00096 Base Rate
2013 ACURA RDX AWD BASE
36 Month – Residual 59% of MSRP – .00190 Base Rate
2013 ACURA RDX AWD TECH
36 Month – Residual 56% of MSRP – .00190 Base Rate