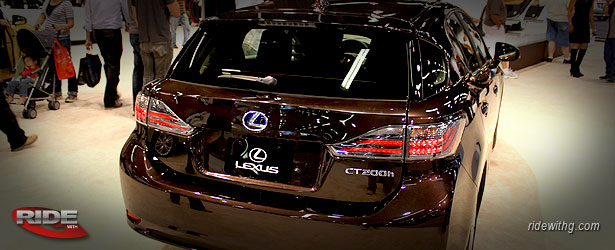 No notable changes from May except that the 2013 RX numbers are out. According to TrueCar actual sales data, a lot of people paid around MSRP for their IS250 (in my area). Apparently, they weren't reading my blog. Haahaa. Last month's incentives seem to have carried over for the IS250, that means Lexus is still paying for your first payment, up to $700. There is also a 27-month lease being promoted, but I don't have details on that.
Below, you will find a sample calculation for the IS250. My assumption is that you are leasing the car at invoice + $1000 loyalty + the full $700 first month payment credit. If your dealer won't give you the full $700 as cap deduction, then expect the payments to go up a little. Of course, you can always offset that by asking for a below invoice sale price + incentives.


Here is a sample calculation based on TrueCar's Southern California sale price and do not include local taxes. Please note that your dealer calculations may vary due to local fees/taxes.
2012 LEXUS IS250 AT SDN
MSRP – $35840
Sale Price – $32200 ($1000 loyalty or college cash + $700 first month payment)
Monthly – $365+ tax
RWG Rating – 95.5
Support my site by getting your "no obligation" quotes from:
TrueCar
CarsDirect.com


2012 LEXUS CT200H HYBRID PREMIUM
36 Month – Residual 58% of MSRP – .00190 Base Rate
2012 LEXUS ES350
36 Month – Residual 55% of MSRP – .00110 Base Rate
2012 LEXUS GX460
36 Month – Residual 52% of MSRP – .00190 Base Rate
2012 LEXUS IS250 AT SDN
36 Month – Residual 58% of MSRP – .00090 Base Rate
2012 LEXUS IS250 AWD AT SDN
36 Month – Residual 58% of MSRP – .00090 Base Rate
2012 LEXUS IS250 AT CONV
36 Month – Residual 59% of MSRP – .00190 Base Rate
2012 LEXUS IS350 AWD AT SEDAN
36 Month – Residual 55% of MSRP – .00090 Base Rate
2012 LEXUS IS350 CONV
36 Month – Residual 56% of MSRP – .00190 Base Rate
2012 LEXUS IS-F
36 Month – Residual 54% of MSRP – .00190 Base Rate
2012 LEXUS LS460 AWD
36 Month – Residual 52% of MSRP – .00130 Base Rate
2013 LEXUS GS350 AWD
36 Month – Residual 62% of MSRP – .00190 Base Rate
2013 LEXUS RX350 AWD
36 Month – Residual 59% of MSRP – .00190 Base Rate
2013 LEXUS RX450H AWD
36 Month – Residual 57% of MSRP – .00190 Base Rat