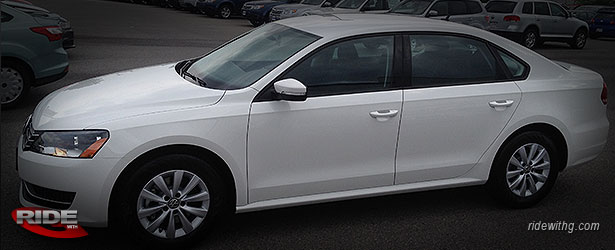 Name: MD
Location: DC Metro Area
The Ride:
2012 Passat S with Appearance Package
What It Cost:
Msrp: $23,460
Sale Price: 19,450+$625 Bank Fee=20075
Residual: 53%, 36 months @ 12,000 miles/yr.
MF: .0001
Payment: $223
Drive off costs: $1,050
state tax: $602.25
Security Deposit: $225
First Month's Payment $223
105 RWG RATING
My Take: Very good deal MD! low payments, big discounts. I'm happy to see VW dealers are willing to shave so much off the 2012 Passats right now. Looks like it's clearance season. Congrats on the new car!!!