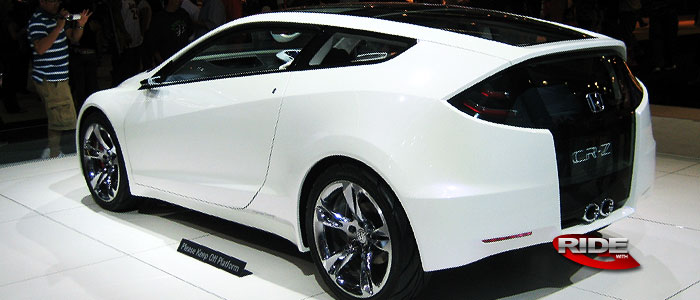 Numbers don't look as obvious as some of the other brands. Residuals, for most cars, dropped. However, Honda didn't drop the MFs to compensate, they bumped it up a bit. So what's the deal? Well, it looks like here is marketing (dealer) cash available on practically every single 2012 left in stock. This is probably the last month I will be posting 2012 numbers so expect 2013s to pop up next month. Taking a look at the Accord, there is $1750 in dealer marketing cash available. I have taken the lowest sold price on the LX Accord, but I am willing to bet there's a little extra wiggle room due to the dealer cash. Be sure to take advantage of it.
On a more personal note, wife and I took a spin on the 2012 Honda Pilot Touring. We are looking closely at the EX 4WD, which we will more than likely pick up in the Bay Area since So Cal is devoid of 4WD Pilots. However, it looks like the 2013 will have Bluetooth and backup camera as standard equipment (even on the lowly LX), so there is a possibility we hold out for the 2013…Which brings me to our dilemma…what to do with the 2010 Jetta Wolfsburg? Do we buy it and drop the Sonata when the 2013 gets cheap next Fall? Do we go with go all out with the 2012 Touring 4WD? Decisions, decisions…


Here is a sample calculation based on TrueCar's Southern California sale price and do not include local taxes. Please note that your dealer calculations may vary due to local fees/taxes.
2012 HONDA ACCORD SEDAN LX AT
MSRP – $23,070
Sale Price – $19,558
Monthly – $237+ tax
RWG Rating – 94.8
Support my site by getting your "no obligation" quotes from:
TrueCar
CarsDirect.com


2012 HONDA ACCORD COUPE LX-S AT
36 Month – Residual 50% of MSRP – .00046 Base Rate
2012 HONDA ACCORD SEDAN LX AT
36 Month – Residual 52% of MSRP – .00046 Base Rate
2012 HONDA CIVIC COUPE LX AT
36 Month – Residual 55% of MSRP – .00067 Base Rate
2012 HONDA CIVIC SEDAN LX AT
36 Month – Residual 58% of MSRP – .00067 Base Rate
2012 HONDA ACCORD CROSSTOUR 4WD EX-L
36 Month – Residual 49% of MSRP – .00020 Base Rate
2012 HONDA FIT HATCHBACK AT
36 Month – Residual 57% of MSRP – .00175 Base Rate
2012 HONDA ODYSSEY LX AT
36 Month – Residual 54% of MSRP – .00032 Base Rate
2012 HONDA PILOT 4WD LX
36 Month – Residual 52% of MSRP – .00048 Base Rate
2012 HONDA CR-V 4WD LX AT
36 Month – Residual 60% of MSRP – .00161 Base Rate
2012 HONDA CR-Z HATCHBACK AT
36 Month – Residual 59% of MSRP – .00175 Base Rate
2012 HONDA RIDGELINE CREW CAB RT
36 Month – Residual 54% of MSRP – .00175 Base Rate