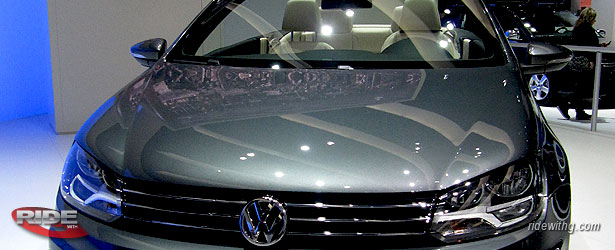 Due to the tough economic times and higher gas prices in California and, the wife and I have been bouncing around the idea of buying out her 2010 Jetta Wolfsburg. Originally, we were looking to get into a Honda Pilot because we could always use the room, unfortunately for us, gas prices have climbed nearly a dollar since last Tuesday here in the LA/OC area, so that idea has quickly gone out the window. So now, we are looking at the possibility of buying out the Jetta (I can get 4-year loan for about 2.5% through my local credit union), which isn't half bad. Or the alternative is to maybe shop for a Tiguan or GTI and lock in a 0% or 1.9% for 5-years. VW has very good financing terms available which is great if you are open to that.
Personally, think you can go either way. If you can get some significant discounts, these lease rates are actually VERY attractive as well.


Here is a sample calculation based on TrueCar's Southern California sale price and do not include local taxes. Please note that your dealer calculations may vary due to local fees/taxes.
2013 VOLKSWAGEN CC SPORT PLUS AT
MSRP – $33,675
Sale Price – $30,060
Monthly – $361+ tax
RWG Rating – 92.0
Support my site by getting your "no obligation" quotes from:
TrueCar
CarsDirect.com


2013 VOLKSWAGEN CC SPORT PLUS AT
36 Month – Residual 51% of MSRP – .00006 Base Rate
2013 VOLKSWAGEN PASSAT 2.5L S W/ APPEARANCE AT
36 Month – Residual 55% of MSRP – .00009 Base Rate
2013 VOLKSWAGEN EOS KOMFORT AT
36 Month – Residual 54% of MSRP – .00020 Base Rate
2013 VOLKSWAGEN GOLF 2DR HATCHBACK AT
36 Month – Residual 54% of MSRP – .00036 Base Rate
2013 VOLKSWAGEN GTI 2DR HATCHBACK AT
36 Month – Residual 55% of MSRP – .00064 Base Rate
2013 VOLKSWAGEN JETTA SEDAN S AT
36 Month – Residual 55% of MSRP – .00021 Base Rate
2013 VOLKSWAGEN JETTA SEDAN SE AT
36 Month – Residual 55% of MSRP – .00028 Base Rate
2013 VOLKSWAGEN GLI SEDAN AT
36 Month – Residual 55% of MSRP – .00028 Base Rate
2013 VOLKSWAGEN JETTA WAGON S AT
36 Month – Residual 52% of MSRP – .00091 Base Rate
2013 VOLKSWAGEN TOUAREG VR6 SPORT
36 Month – Residual 47% of MSRP – .00001 Base Rate
2013 VOLKSWAGEN TIGUAN S 4MOTION
36 Month – Residual 58% of MSRP – .00045 Base Rate
2012 VOLKSWAGEN ROUTAN S
36 Month – Residual 43% of MSRP – .00006 Base Rate