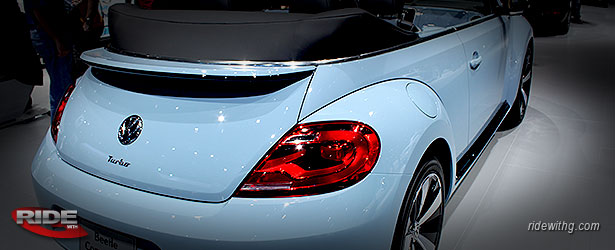 UPDATE: VW has revised their lease rates. Please note the changes below.
VW numbers look unchanged from Nov/Dec. Surprising since lease rates do not usually carry over this long. That's not to say its a bad thing, I mean look at the numbers on the CC…practically no interest. Same goes for the Passat.
So we are getting ready to turn in the Jetta Wolfsburg after three years. We got about another 1500 miles to use up before it gets turned in and I have to say…its been a pleasant experience. Not too fond of the disposition fees and the turning "damage" (had a few scratches here and there but the inspector was rather generous). The good news is that these three were were relatively problem free so that's good. Going to miss this little pocket rocket. One of the funner compact sedans out there. Leaps and bounds better than the current Jettas if you ask me.
Support my site by getting your "no obligation" quotes from:
TrueCar
CarsDirect.com


2013 VOLKSWAGEN CC SPORT PLUS AT
36 Month – Residual 49% of MSRP – .00010 Base Rate
2013 VOLKSWAGEN PASSAT 2.5L S W/ APPEARANCE AT
36 Month – Residual 52% of MSRP – .00020 Base Rate
2013 VOLKSWAGEN EOS KOMFORT AT
36 Month – Residual 52% of MSRP – .00009 Base Rate
2013 VOLKSWAGEN GOLF 2DR HATCHBACK AT
36 Month – Residual 52% of MSRP – .00036 Base Rate
2013 VOLKSWAGEN GTI 2DR HATCHBACK AT
36 Month – Residual 53% of MSRP – .00054Base Rate
2013 VOLKSWAGEN JETTA SEDAN S AT
36 Month – Residual 53% of MSRP – .00018 Base Rate
2013 VOLKSWAGEN JETTA SEDAN SE AT
36 Month – Residual 53% of MSRP – .00021 Base Rate
2013 VOLKSWAGEN GLI SEDAN AT
36 Month – Residual 53% of MSRP – .00003 Base Rate
2013 VOLKSWAGEN JETTA WAGON S AT
36 Month – Residual 50% of MSRP – .00012 Base Rate
2013 VOLKSWAGEN TOUAREG VR6 SPORT
36 Month – Residual 45% of MSRP – .00003 Base Rate
2013 VOLKSWAGEN TIGUAN S 4MOTION
36 Month – Residual 56% of MSRP – .00006 Base Rate
2012 VOLKSWAGEN ROUTAN S
36 Month – Residual 41% of MSRP – .00150 Base Rate