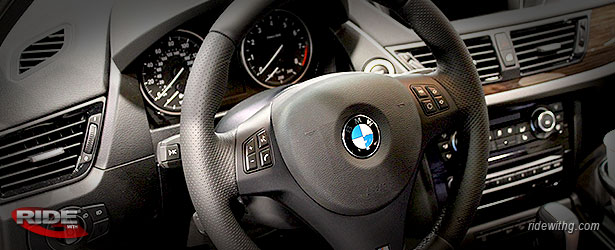 UPDATE II: Sorry gang. Going to postpone requests until I get the rest of the lease rates posts. It's becoming a distraction.
UPDATE: All, please be specific with what you are looking for. Also, don't ask me for the same thing if someone else has already requested, so please scan through the post and comments BEFORE posting your request. I'm not big on double work. Thank you.
Exciting news for all of you shopping for a BMW this month!! I will break away from tradition and allow REQUESTS for THIS MONTH ONLY! The reason I am allowing it is because I can actually answer your questions this time. Typically, I don't have a very complete list of numbers. But this month is one of those few exceptions. So if you don't see a particular term you are looking for (24 or 48 months), a model you want to lease, or a model year (2012 or 2013), drop me a line. I will try to get that info to you within 24 hours.
3-series coupes are getting about $1500 in lease cash (M3 included). 6-series get about $3500. There is also option credits up to $4500 for diesel/hybrid models.
Pull ahead program is available for leases expiring by August 31st. Check with your dealer for details.
2012 models getting lease support for one more month.
$750 loyalty cash available
Support my site by getting your "no obligation" quotes from:


2013 BMW 128i Coupe
36 Month – Residual 59% of MSRP – .00130 Base Rate
2013 BMW 128i Convertible
36 Month – Residual 60% of MSRP – .00130 Base Rate
2013 BMW 135i Coupe
36 Month – Residual 60% of MSRP – .00130 Base Rate
2013 BMW 135i Convertible
36 Month – Residual 60% of MSRP – .00130 Base Rate
2013 BMW 328i Coupe
36 Month – Residual 62% of MSRP – .00130 Base Rate
2013 BMW 328xi Coupe
36 Month – Residual 63% of MSRP – .00130 Base Rate
2013 BMW 328i Convertible
36 Month – Residual 62% of MSRP – .00130 Base Rate
2013 BMW 335i Coupe
36 Month – Residual 62% of MSRP – .00130 Base Rate
2013 BMW 335is Coupe
36 Month – Residual 62% of MSRP – .00130 Base Rate
2013 BMW 335xi Coupe
36 Month – Residual 62% of MSRP – .00130 Base Rate
2013 BMW 335i Convertible
36 Month – Residual 62% of MSRP – .00130 Base Rate
2013 BMW 335is Convertible
36 Month – Residual 62% of MSRP – .00130 Base Rate
2013 BMW 328i Sedan
36 Month – Residual 60% of MSRP – .00130 Base Rate
2013 BMW 328i Sedan xDrive
36 Month – Residual 60% of MSRP – .00130 Base Rate
2013 BMW 335i Sedan
36 Month – Residual 60% of MSRP – .00130 Base Rate
2013 BMW 335i Sedan xDrive
36 Month – Residual 60% of MSRP – .00130 Base Rate
2013 BMW M3 Coupe
36 Month – Residual 59% of MSRP – .00130 Base Rate
2013 BMW M3 Convertible
36 Month – Residual 58% of MSRP – .00130 Base Rate
2013 BMW 528i Sedan
36 Month – Residual 60% of MSRP – .00130 Base Rate
2013 BMW 528i xDrive Sedan
36 Month – Residual 60% of MSRP – .00130 Base Rate
2012 BMW 535i Sedan
36 Month – Residual 60% of MSRP – .00130 Base Rate
2013 BMW 535i xDrive Sedan
36 Month – Residual 60% of MSRP – .00130 Base Rate
2013 BMW 550i Sedan
36 Month – Residual 60% of MSRP – .00130 Base Rate
2013 BMW 550i xDrive Sedan
36 Month – Residual 60% of MSRP – .00130 Base Rate
2013 BMW 550i GT xDrive Sedan
36 Month – Residual 62% of MSRP – .00130 Base Rate
2013 BMW 650i Coupe
36 Month – Residual 54% of MSRP – .00090 Base Rate
2013 BMW 650i Convertible
36 Month – Residual 54% of MSRP – .00090 Base Rate
2013 BMW 740i Sedan
36 Month – Residual 51% of MSRP – .00130 Base Rate
2013 BMW 740Li Sedan
36 Month – Residual 51% of MSRP – .00130 Base Rate
2013 BMW 750i Sedan
36 Month – Residual 52% of MSRP – .00130 Base Rate
2013 BMW 750i xDrive Sedan
36 Month – Residual 52% of MSRP – .00130 Base Rate
2013 BMW 750li Sedan
36 Month – Residual 52% of MSRP – .00130 Base Rate
2013 BMW 750li xDrive Sedan
36 Month – Residual 52% of MSRP – .00130 Base Rate
2013 BMW Z4 sDrive28i
36 Month – Residual 64% of MSRP – .00130 Base Rate
2013 BMW Z4 sDrive35i
36 Month – Residual 64% of MSRP – .00130 Base Rate
2013 BMW Z4 sDrive35is
36 Month – Residual 64% of MSRP – .00130 Base Rate
2013 BMW X1 xDrive28i SUV
36 Month – Residual 57% of MSRP – .00130 Base Rate
2013 BMW X3 xDrive28i SUV
36 Month – Residual 57% of MSRP – .00130 Base Rate
2013 BMW X3 xDrive35i SUV
36 Month – Residual 57% of MSRP – .00130 Base Rate
2013 BMW X5 xDrive35i Premium SUV
36 Month – Residual 57% of MSRP – .00130 Base Rate
2013 BMW X5 xDrive35d Diesel SUV
36 Month – Residual 51% of MSRP – .00130 Base Rate
2013 BMW X5 xDrive35i Sport Activity SUV
36 Month – Residual 57% of MSRP – .00130 Base Rate
2013 BMW X5 xDrive50i SUV
36 Month – Residual 57% of MSRP – .00130 Base Rate
2013 BMW X5 M SUV
36 Month – Residual 53% of MSRP – .00130Base Rate
2013 BMW X6 xDrive35i Crossover
36 Month – Residual 57% of MSRP – .00130 Base Rate
2013 BMW X6 xDrive50i Crossover
36 Month – Residual 57% of MSRP – .00130 Base Rate
2013 BMW X6 M Crossover
36 Month – Residual 54% of MSRP – .00090 Base Rate
2013 BMW 640i Gran Coupe
36 Month – Residual 54% of MSRP – .00090 Base Rate
2013 BMW 650i xDrive Gran Coupe
36 Month – Residual 54% of MSRP – .00090 Base Rate